Specialist Sports Hall Construction Consultancy
Ball Hall lead the way in providing outstanding sports facilities, offering a full project management and design service.
When you work with us to create your own sports hall, you secure a deep-rooted expertise in construction consultancy services, with a rare specialised focus and enthusiasm for sport.

From the moment you decide to progress your sports facility, we take you step by step, through the entire process, all the way to completion.
Projects
Every one of the 50+ sports halls that we have delivered, has been designed especially for the client with their sporting needs at heart.
Whether you are a school, an academy, a university, a local authority or a sports club, we understand that, when it comes to a new sports facility, you will have your own set of special circumstances.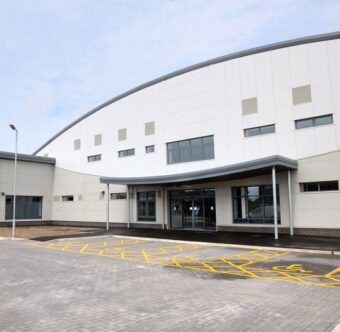 Six badminton court size hall with indoor Hockey and Basketball provision. Plus an indoor sprint track.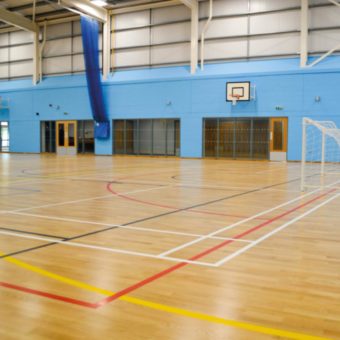 4 badminton court, single storey multi-use sports hall with specialist timber sprung flooring, a fitness suite and ancillary areas including changing facilities and a new reception.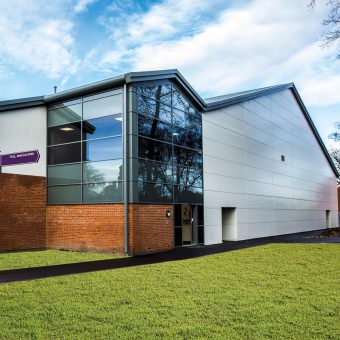 8 Badminton court sports hall with gym and dance studio, including retractable seats and viewing gallery.
All Projects
Approach
At Ball Hall we recognise that there may be no funding available at the early stage, so we offer free advice and consultation in the hope that as many sports projects get off the ground as possible.
We then provide a full consultancy service from inception to completion including professional expertise such as:
"Ball Hall are leading experts in Sports Hall Development and they have certainly lived up to their reputation with our project here at Rossall School. They gave us a full project management and design service, which took us through the design, planning application, build contract and the provision and installation of all the specialist fittings and sports equipment.
It was a pleasure to work alongside Alastair Clark and Alan Hodgkinson from Ball Hall and the school is absolutely delighted with our new Sports Centre, which was delivered to specification and on time.
I would have no hesitation in recommending Ball Hall Project Management to anyone embarking on a new Sports Hall Development plan."
Henry R. Shepherd – Development Director, Rossall School
All Testimonials