Multi-Use Halls
Sports halls are increasingly considered to be multi-use assets where schools and communities can maximise the benefit of the space they provide.
At Ball Hall we have helped to develop some of the best multi-use facilities for clients, they prioritise the provision for sport and at a touch of a button can transform the hall – in order to:-
Incorporate the latest audio visual equipment and projectors – so when combined with retractable seating they can cater for whole school assemblies, presentations and even cinema experiences.
Transform into theatres – with portable staging, drop down lighting rigs, drop down proscenium arches etc.
Extend exam space – efficient storage takes care of folding tables and chairs. The addition of large carpet tiles and noise reducing ventilation systems, means that students enjoy the quiet and comfortable ambience required for exam conditions.
Convert into a venue – With the use of marquee draping systems the hall can be converted into a venue for a celebration ball or prize-giving day etc. It can also be used as a venue to generate additional revenue for Wedding hire etc.
"We are able to hold regular whole school assemblies now we have over 400 seats that come out at a touch of a button"
Jude Ilott, Bursar at Kingshott
Multi-Use Sports Buildings
We want to give our customers the option to invest in a sports hall that will be flexible and meets all the needs of a single purpose venue for each use.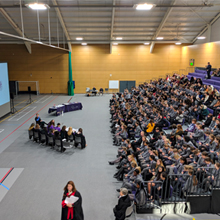 Seating
Retractable seating can be upholstered bench seating or individual seats.
When retracted it sits flush and comes out at the touch of a button.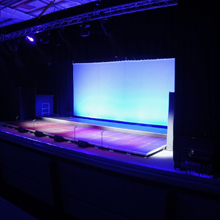 Staging
Portable staging is lightweight and can fold up and store away easily in a store room.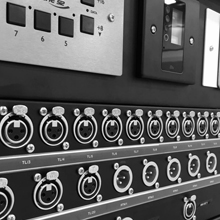 Audio & Visual
This typically comprises of speakers, microphones, projectors and a lectern.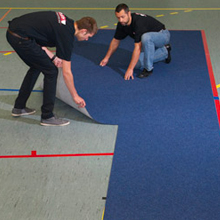 Carpet Tiles
Giant carpet tiles can be laid out in the sports hall to protect the floor and give a quality feel when used for events, exams etc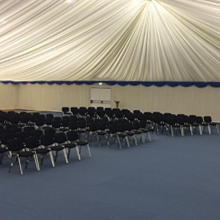 Marquee Draping
Hidden ridge poles in the roof, combined with a discreet wire at high level around the walls, together with ropes and pulleys mean drapes can be installed in the hall to turn it into a quality marquee venue.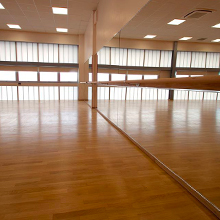 Dance Studio
These rooms typically comprise of an area elastic sprung timber floor, audio-visual equipment as well as full height mirrors and a ballet bar.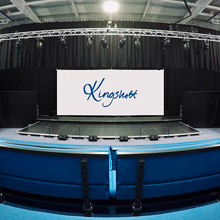 Theatre Conversion
The theatre conversion is created with a full height acoustic curtain around the perimeter of the hall.
It comes with drop down lighting rigs, sound, portable staging, wheel away wings, draping to form the proscenium arch, control desks etc.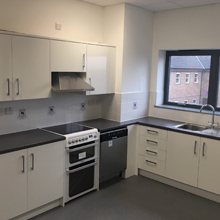 Cafe/Kitchen
Social areas can be created simply for teas and coffees or for commercial cooking.
At the Sportsdock at UEL, the café became a Costa coffee outlet serving students and members of the facility.
"The one off cost for including the draping system within the sports hall was the same as we were paying every year for marquee hire, the feel is one of quality particularly when combined with carpet tiles and being within the building we do not need to worry about the elements or any freak storms."
Tim Blad, Bursar at St Johns Beaumont
With the cost of building new facilities, the lack of land available to us and for the sake of the environment we should all be thinking how we can maximise the benefit of our assets. Don't just think sports halls for sport think sports halls for sport and multi-use.
Contact Us Now
Projects
Every one of the 50+ sports halls that we have delivered, has been designed especially for the client with their sporting needs at heart.
Whether you are a school, an academy, a university, a local authority or a sports club, we understand that, when it comes to a new sports facility, you will have your own set of special circumstances.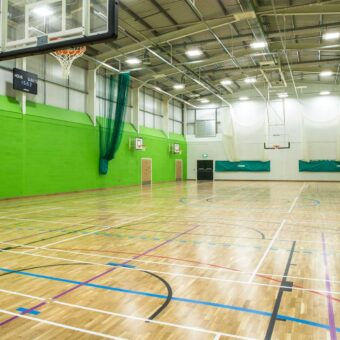 Five badminton court size hall with indoor cricket nets, basketball, netball, badminton, volleyball, futsal and handball provision.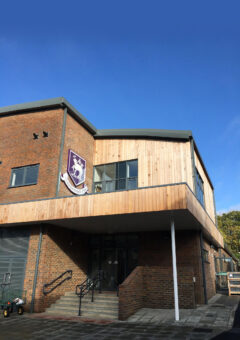 The St John's School Ball Hall was opened in Oct 2020. It is a 3 badminton court sports hall with 400 bleacher seats, changing rooms, an office and a first-aid room. Upstairs there are 2…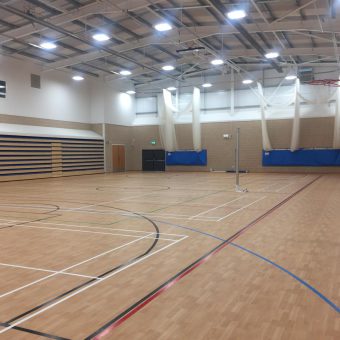 Four badminton court sports hall with changing rooms and a dance studio, incorporating a theatre conversion with 400 retractable seating. Includes a sand based hockey pitch, new roads and car parks.
All Projects