Our Approach to Sports Hall Design
To ensure the project meets your budget and is fit for purpose, our starting point is to provide a framework based on successful tried and tested solutions. Once we have the full picture of your requirements, we begin to fine tune and customise your Sports Hall. You will receive a design concept that has sympathy to existing building lines and a sensitivity to prevailing architecture. We take a full brief and:
listen to your aspirations and ideals
establish your expectations and objectives
evaluate your needs according to guidelines
assess the external conditions, circumstances and constraints.
"We design from the inside out, putting the needs
                                                   of the athletes and users first"
Key Challenges in Sports Hall Design
Our lead designer, explains:
"A major factor would undoubtedly be how we address the mass of these facilities, so they are in keeping with their surroundings, whilst still providing our clients with a stand-out building they can be proud of.
We have successfully achieved planning consent on every one of the many sports hall projects we have been involved in to date, which considering many are on green-belt, playing fields or in areas of outstanding natural beauty, is no small feat. Whilst, there is no doubt this has a lot to do with the needs cases we are able to assist our clients in producing for their sports halls, the design is a major factor as well as the precedent studies to further justify the buildings relevance in its chosen position.
A key, is to approach the elevations and aesthetics of the buildings with sensitivity. No two sites or environments are the same and I have found that our clients and the planners appreciate our unique approach to every project. In some cases, such as at the University of Essex, a contemporary approach is in keeping, whereas on many other sites (such as at St Helen and St Katharine School) reference to surrounding historic buildings is needed, or we use natural materials (eg at Sparsholt College) to reference the building's surroundings.
Above all, we pride ourselves in applying creative thinking to every project, embracing design with our clients and listening to their aspirations, so the buildings we design improve the environment and provide the best opportunity for sporting participation, enjoyment and success."
Sport is at the heart of our design
We are experienced in all matters of heritage, conservation, ecology and areas of archaeological interest. Many sports halls require a "needs-based case" for planning, from our significant experience, we are able to help our clients with these, to achieve planning on greenbelt, playing fields and other sensitive sites.
Our extensive knowledge of modern materials and methods of construction ensures a new Sports Hall adheres to your agenda for sustainability.
Our Process
Projects
Every one of the 50+ sports halls that we have delivered, has been designed especially for the client with their sporting needs at heart.
Whether you are a school, an academy, a university, a local authority or a sports club, we understand that, when it comes to a new sports facility, you will have your own set of special circumstances.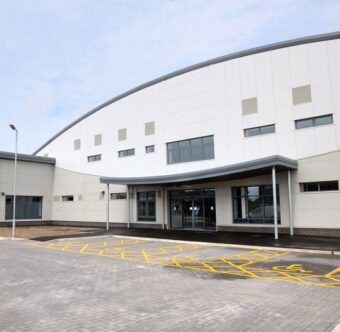 Six badminton court size hall with indoor Hockey and Basketball provision. Plus an indoor sprint track.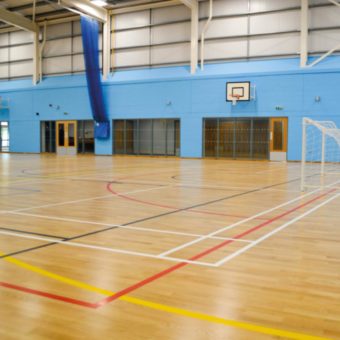 4 badminton court, single storey multi-use sports hall with specialist timber sprung flooring, a fitness suite and ancillary areas including changing facilities and a new reception.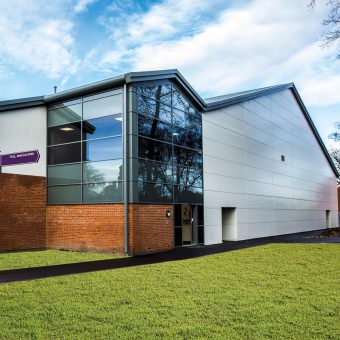 8 Badminton court sports hall with gym and dance studio, including retractable seats and viewing gallery.
All Projects