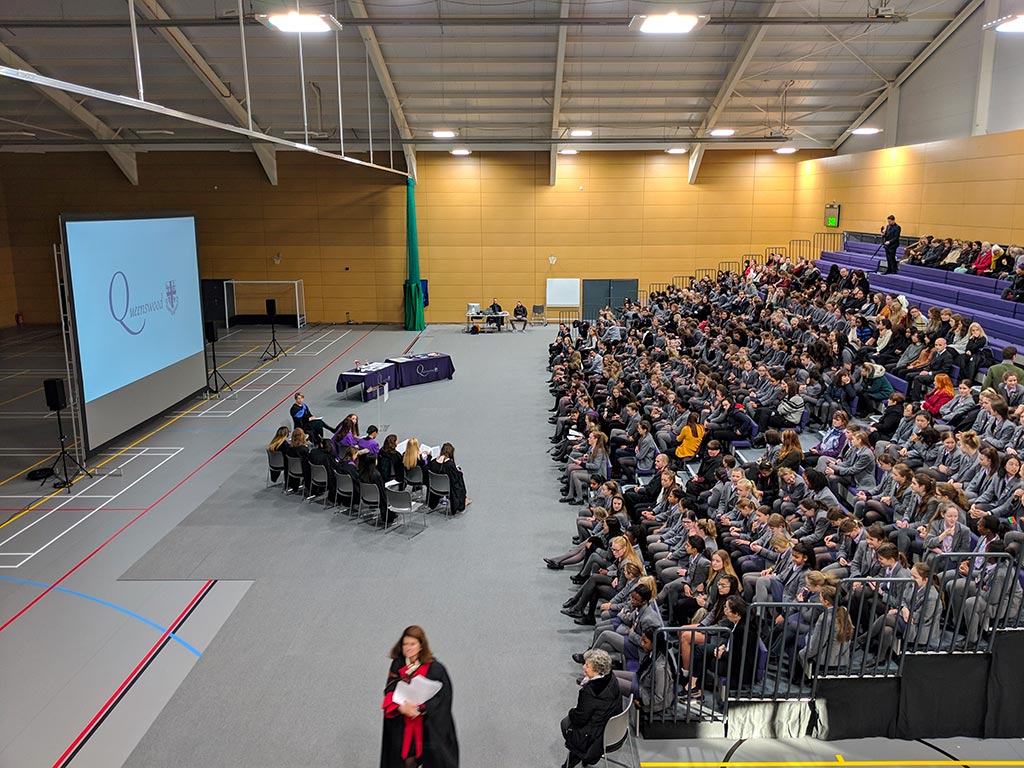 Your Guide to Multi-Use Sports Halls
20th October 2022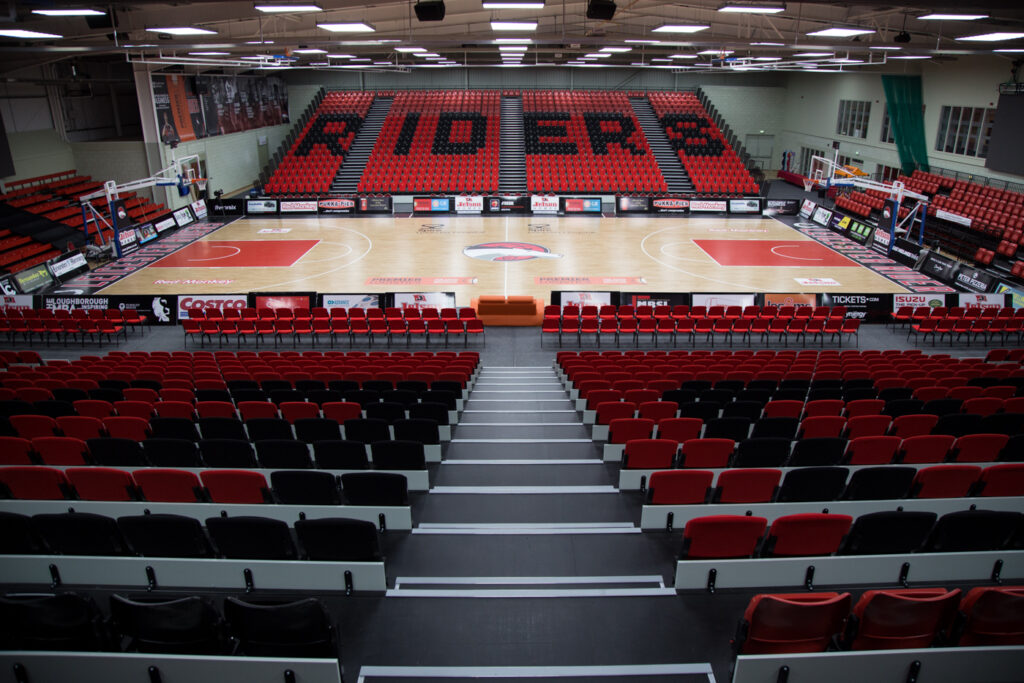 Here at Ball Hall we are delighted to announce our latest development – the Multi-use sports Hall.
With increased demand for spaces within schools and local communities, sports halls are increasingly considered to be multi-use assets which can maximise the benefit of the space they provide. Ball Hall lead the way in providing outstanding sports hall facilities and our multi-use sports halls are no exception.
We have put this quick guide together to answer some of the questions you may have about developing your own multi-use sports hall.
A multi-purpose sports hall is a versatile facility, not only does it allow your school to competitively participate in various sports and host many different sporting events – it gives you a prestigious space that is flexible in use.
All our sports halls meet the needs and requirements of widely differing sports, providing outstanding sports hall is after all is our primary goal.
Our multi-use halls convert in set up for many different sports. In addition, these facilities also provide a space to house whole school assemblies, presentations and awards ceremonies and can provide all the requirements of a dedicated exam space.
With the addition of staging, flooring, auditorium equipment and technology, lighting and seating, drapes and dressing Ball Hall multi-use sports halls can also transform, in some cases, beyond recognition.
Depending on your needs, we can create venues and spaces that function for non- sport related activities such as music concerts, canteens, entertainment, celebrations, balls, gallas, fairs and exhibitions.
We have provided spaces that serve as a studio and host TV crews and audiences for televised sporting activities. In a few of our projects our schools have been able to supplement their income and provide for the wider community by hiring out their flexible multi-use space – as a wedding venue for example.
At Ball Hall we take the time to design a building that creates a space suited to your individual organisation's needs. Here is a by no means exhaustive list of some examples you might chose to include:
SEATING
Retractable seating can be upholstered, bench seating or individual seats.
When retracted it sits flush and extends to seating mode at the touch of a button.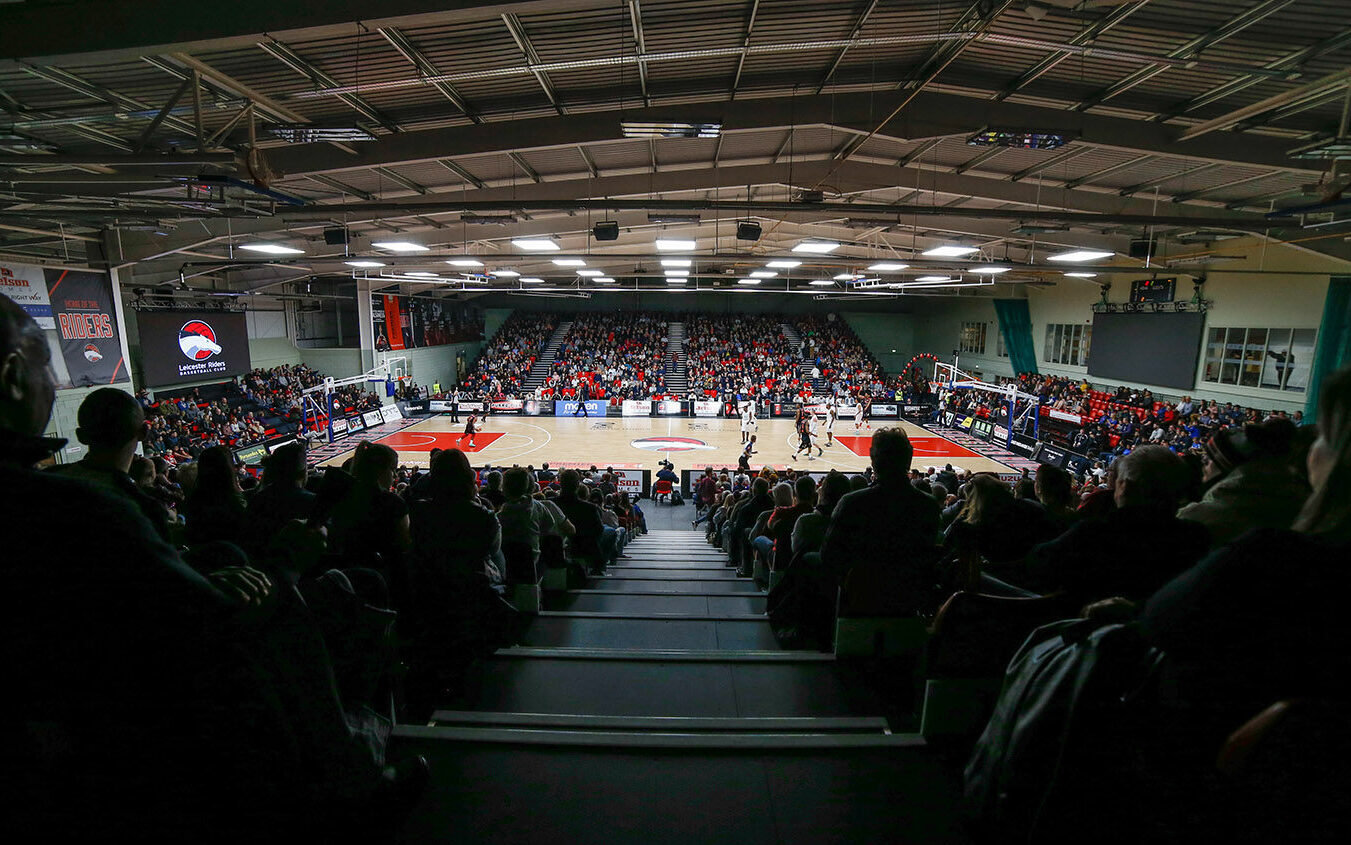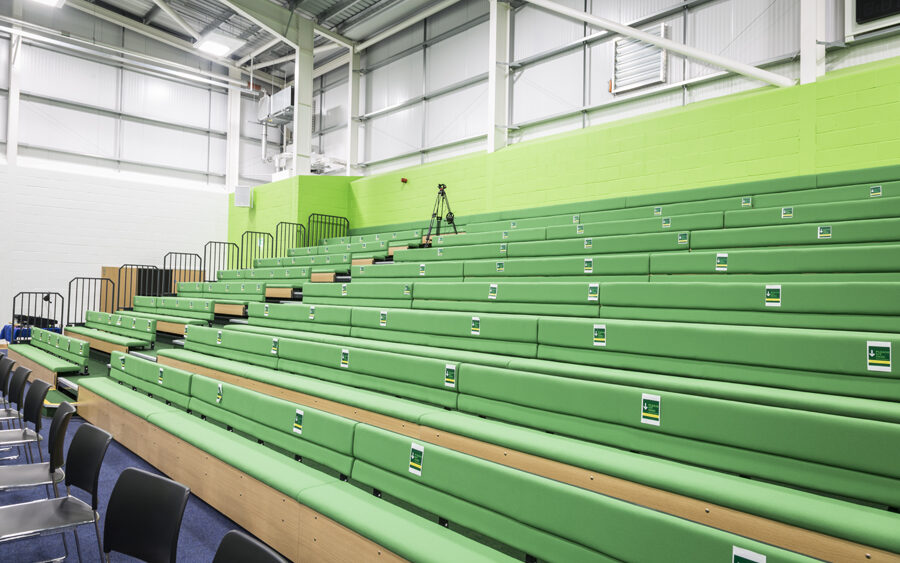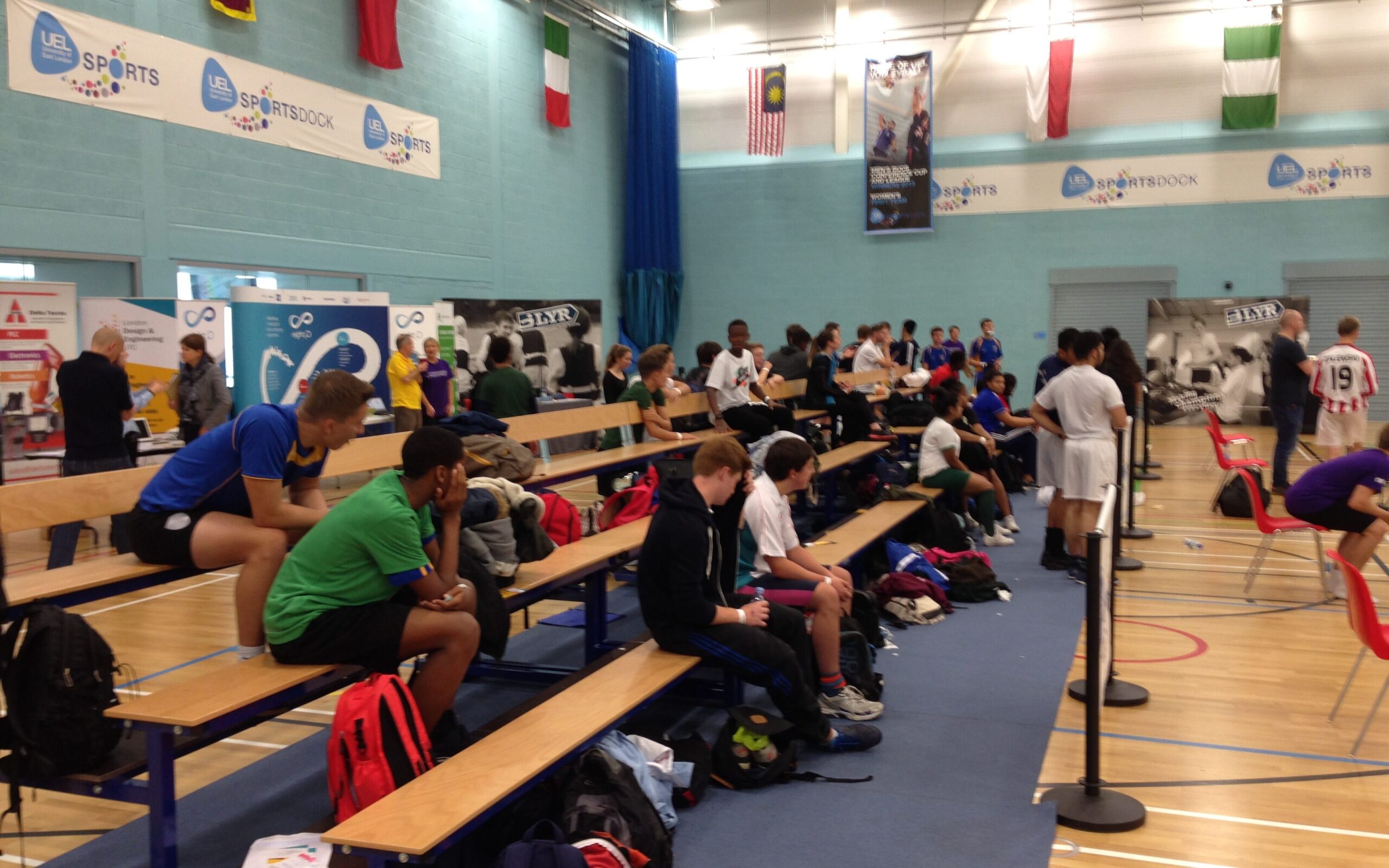 STAGING
Portable staging is lightweight and can fold up and store away easily in a storeroom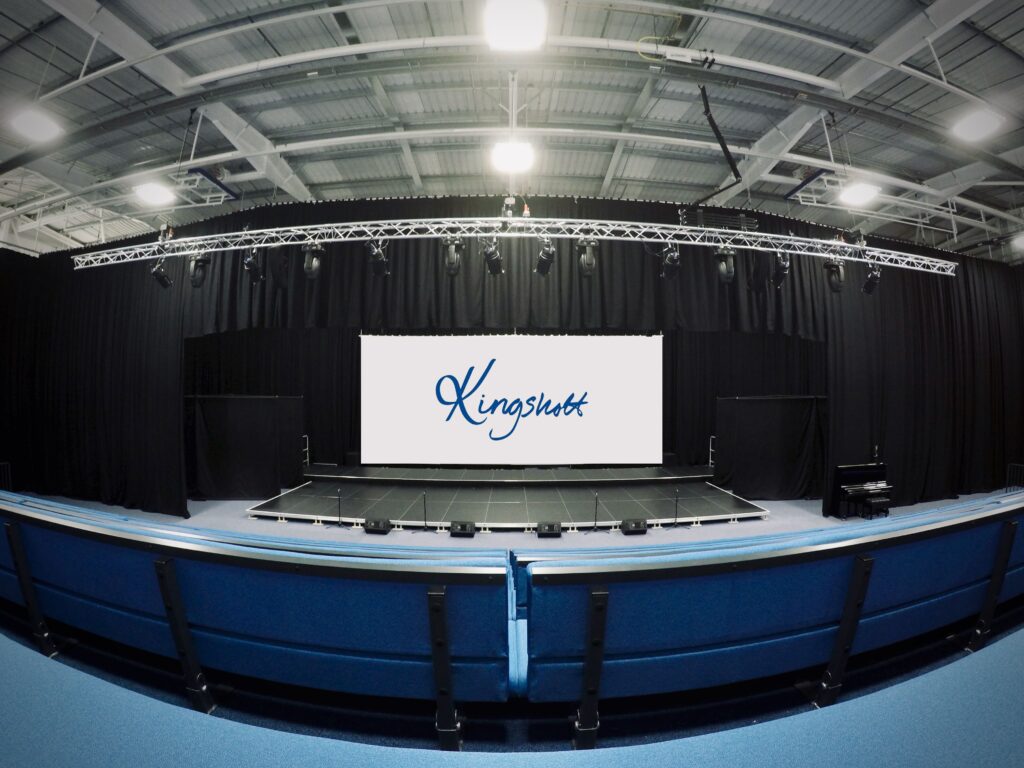 AUDIO VISUAL
This typically comprises of speakers, microphones, projectors and a lectern.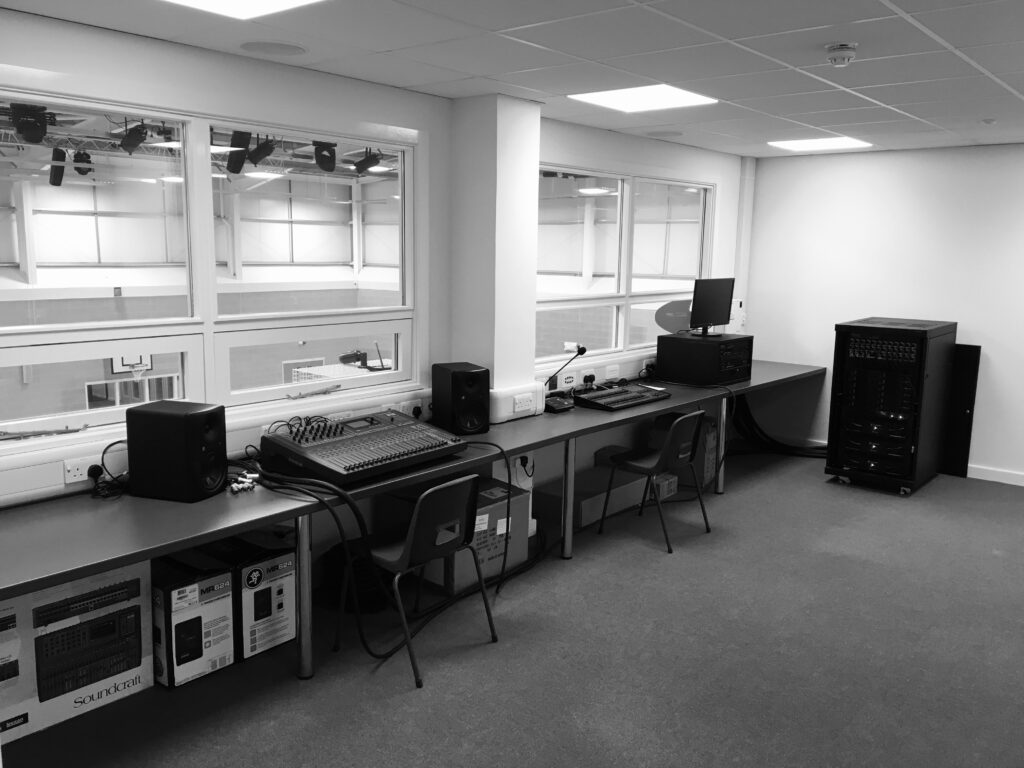 CARPET TILES
Giant carpet tiles can be laid out to in the sports hall to protect the floor during examinations. They also achieve a more luxurious venue for other events such as awards ceremonies or parents evenings.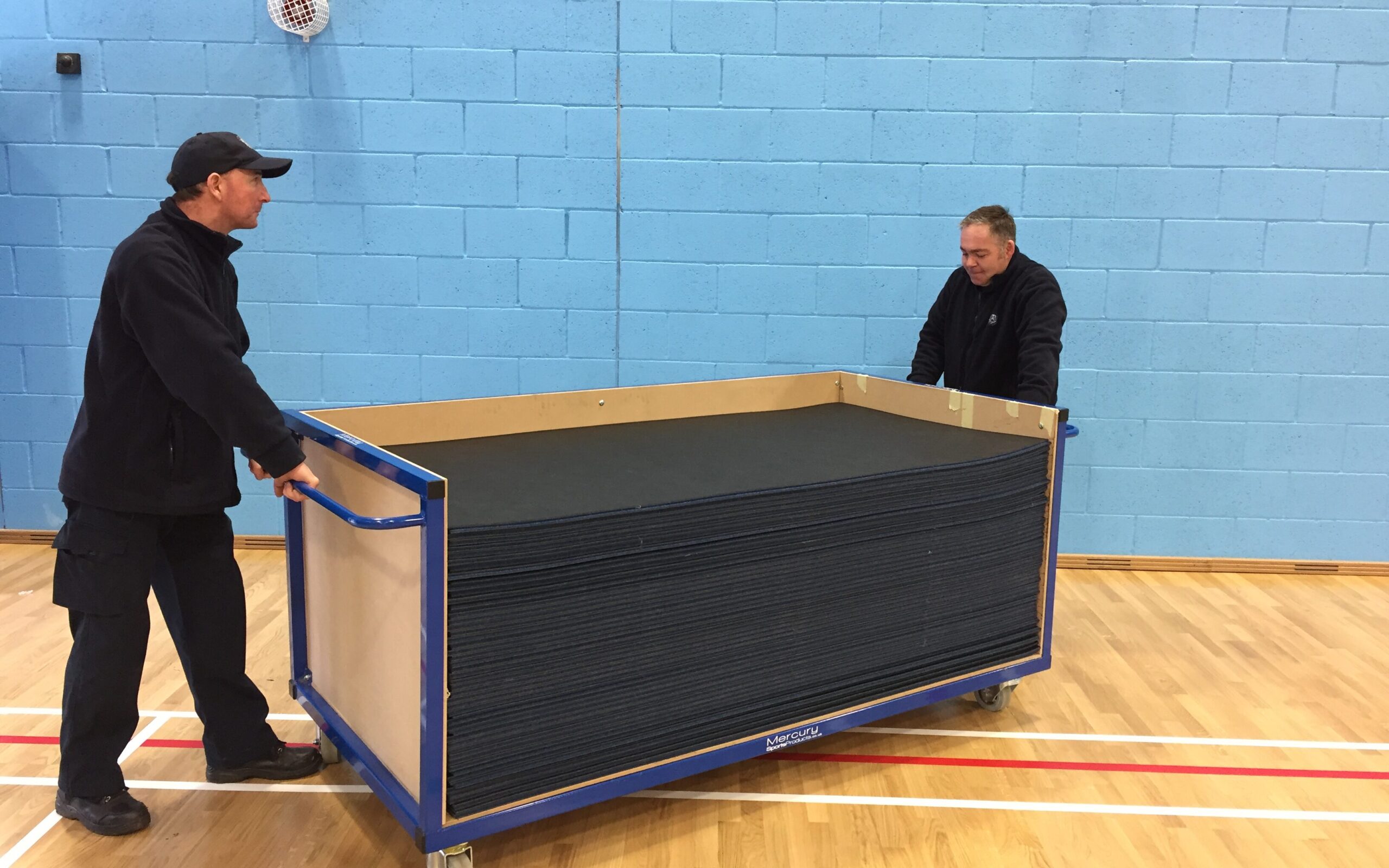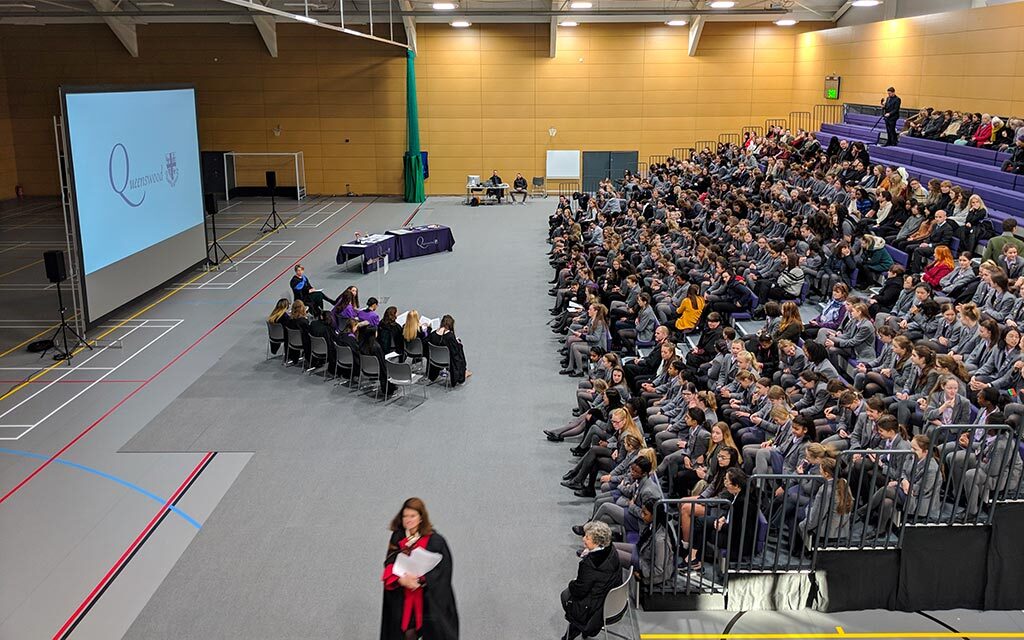 MARQUEE DRAPING
Hidden ridge poles in the roof, combined with a discreet wire at high level around the walls, together with ropes and pulleys mean drapes can be installed in the hall to turn it into a quality marquee venue. This option saves a considerable amount of money for anyone who would otherwise hire out a marquee for annual events.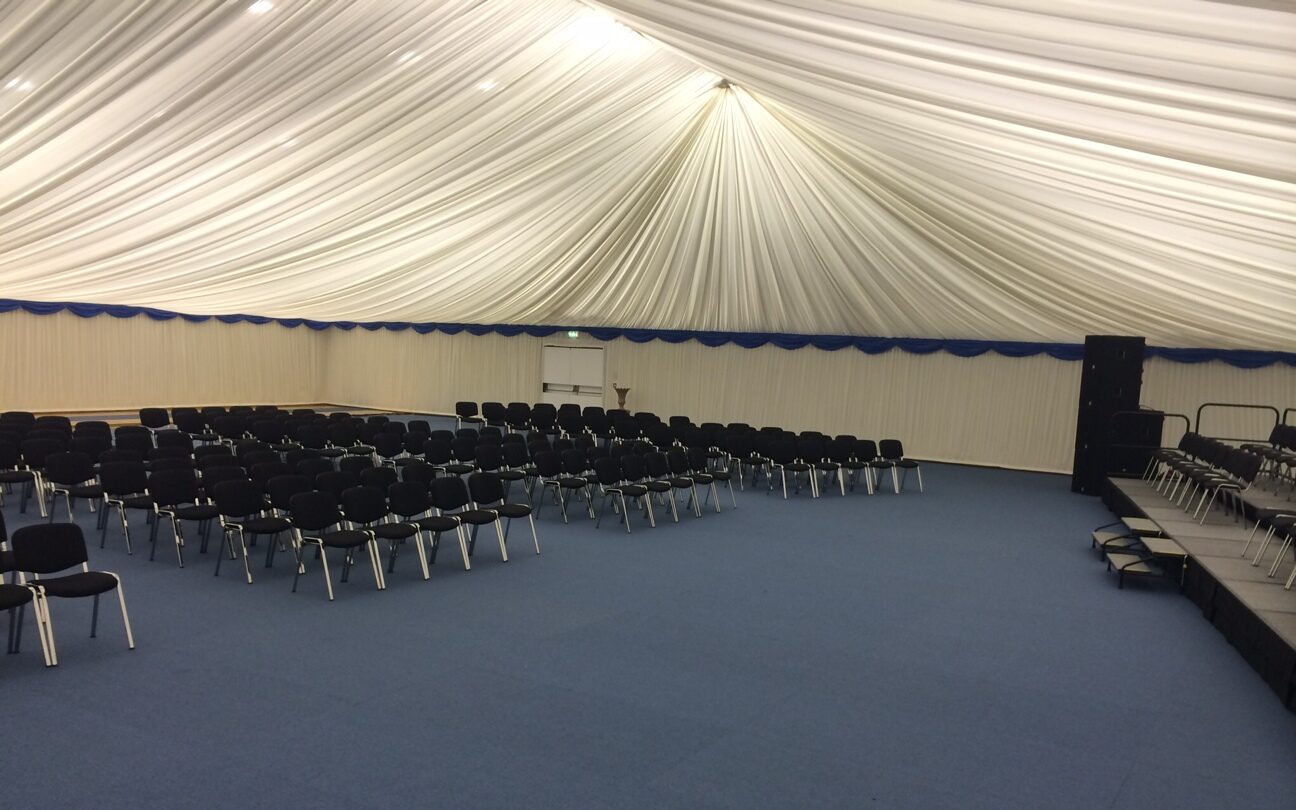 DANCE/AEROBICS STUDIO
These rooms typically comprise of an area elastic sprung timber floor, audio-visual equipment as well as full height mirrors and a ballet bar.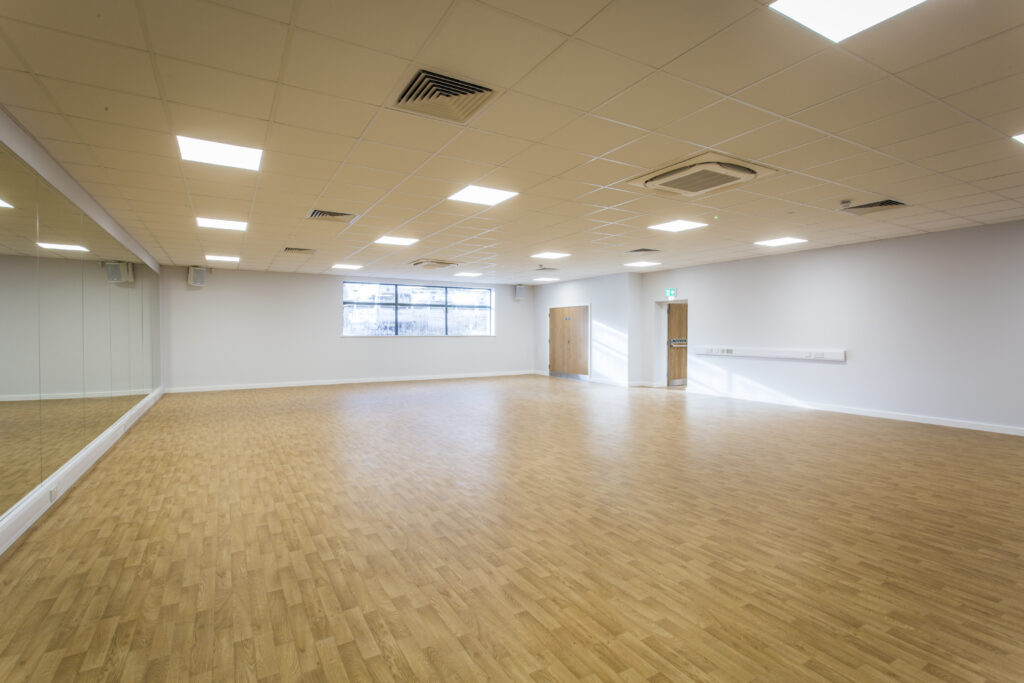 THEATRE CONVERSION
The theatre conversion is created with a full height acoustic curtain around the perimeter of the hall. It comes with drop down lighting rigs, sound, portable staging, wheel away wings, draping to form the proscenium arch, control desks etc.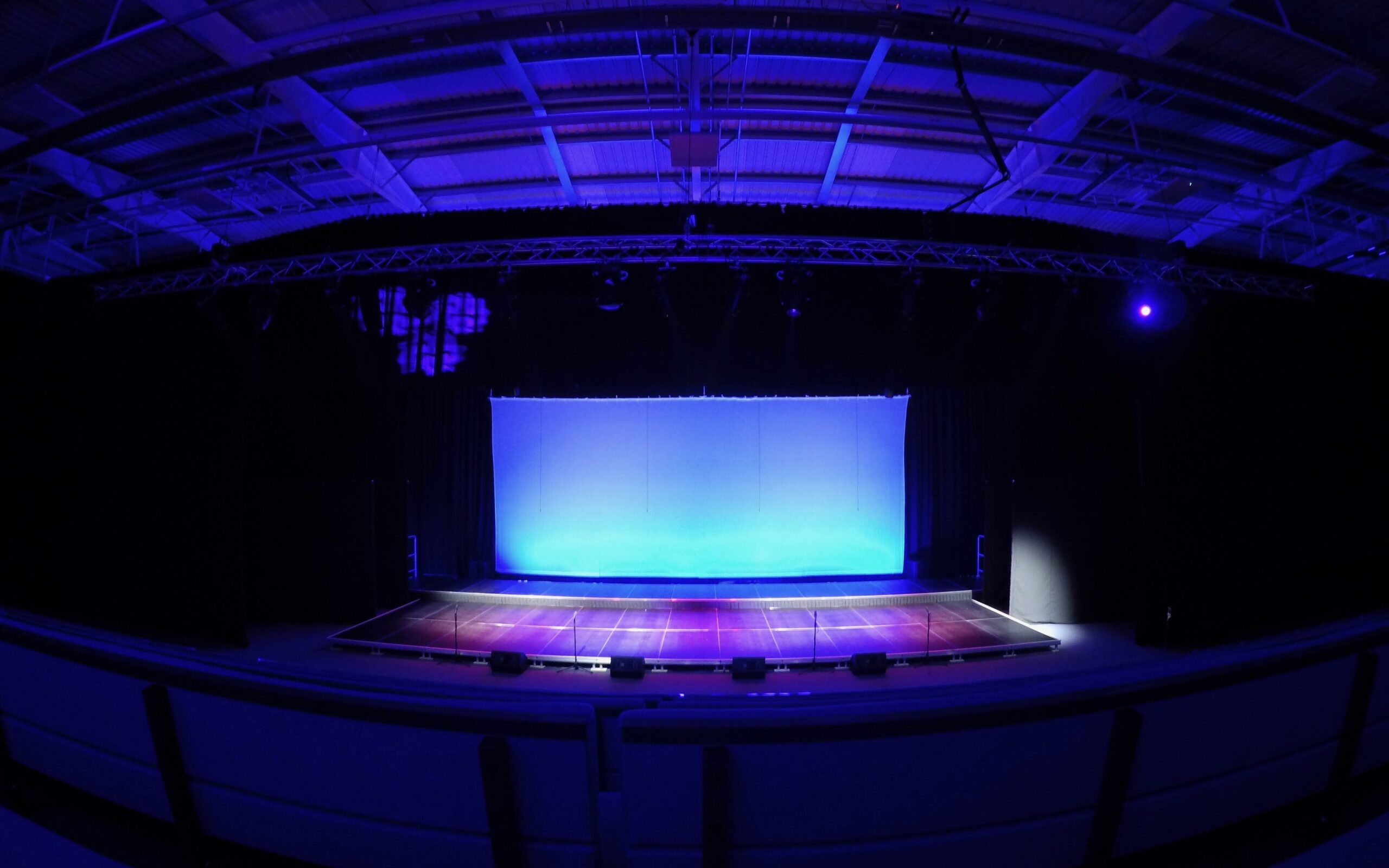 CAFE /KITCHEN
Social areas can be created simply for teas and coffees or for commercial cooking.
At the Sportsdock at University of East London, the café became a Costa coffee outlet serving students and members of the facility.
Obviously, this depends on what kind of building you would like, it's size and specification but as a rough guide you should budget excluding VAT, for the following:

SEATING £50K – £100K
STAGING £5K – £10K
AUDIO VISUAL £15K – £25K
CARPET TILES £5K – £10K
MARQUEE DRAPING £30K – £40K
DANCE STUDIO FITOUT £10K-£15K
THEATRE CONVERSION £200K – £300K
CAFE/KITCHEN FITOUT £50-£150K

We would always advise talking to us about your ideal sports hall and we will do our best to make your budget work around that.
Think about the overall development plan for your organisation and the site it sits on. Ask what are all the possible requirements you could need now and in the future and consider the whole site.
Also, it is very important to account for your timetabling. For example, if you need the sports hall available for sport, through-out the year, to meet the sports curriculum, is it realistic to convert it into a theatre for one or two weeks, over Christmas.
The retractable seating will take one person minutes.
Laying the carpet tiles will take a couple of people a couple of hours.
The marquee will take trained staff about a day.
The theatre conversion will probably take a couple of days of experts coming in to lead.
It is important to note that, if you do decide to bring in an expert to help you for a couple of days, with the draping for example, it costs just a fraction of the expense that it would be to hire a marquee and the team to set it up for you. Typically 2-3 persons can erect the marquee system in 4-5 hours.
The storage required by Sport England is in our experience exceedingly generous. But we help plan that out for you and it is a case of carefully selecting portable stages, fold away tables and chairs etc.We have planning for a standard sports hall do we need additional planning permission for a hall with multi-purposes?
It is important to have considered the use before obtaining planning permission, but the main consideration for planners will be occupancy and any traffic considerations. If you can get planning for a sports-hall it would be surprising if you cannot get planning for a multi -use hall.
We can work with another architect, but we ask that they join our team and as project managers we take the lead.
Yes it can!

To find out more about out our carbon neutral sports halls visit our web page where you will be able to find out all the ways your new sports hall can be part of the 2050 net zero targets.

https://ballhall.co.uk/carbon-ready/
Projects
Every one of the 50+ sports halls that we have delivered, has been designed especially for the client with their sporting needs at heart.
Whether you are a school, an academy, a university, a local authority or a sports club, we understand that, when it comes to a new sports facility, you will have your own set of special circumstances.