Our process
We take care of the entire project for you step by step:

Step 1) – We visit your site and meet with you and your colleagues
Step 2) – Establish a Design Brief
Step 3) – Provide a written proposal and budget price
Step 4) – Take you to visit previous sites and arrange references
Step 5) – Put a Project Management agreement in place
Step 6) – Carry out the design and project management of your building.
"We were delighted to find that, when Ball Hall came on board, they undertook all the professional services, and there was no need for us to commission or manage any other external consultants"
Design & Project Management
That last Step 6) involves coordinating and overseeing a complex mix of processes and includes:
Preliminary studies of project requirements which includes preparation of design brief and drawings
Submission of planning application
Preparing the specification including key elements such as appropriate sports flooring, heating, lighting, equipment, facilities and amenities for players, supporters, coaches and administrators
Arranging topographical, soil, tree, ecological and other necessary surveys
Engaging specialist consultants as required Liaising with governing bodies and development officers
Assisting in the provision of information for grant and funding applications.
Co-ordinating advice on sports floors, equipment and other specialist requirements
Advice on procurement route and potential contractors
Preparation of tender documents
Drafting of the Building Contract Supervision of health and safety planning
The full services required to manage and administer the works on site
DELIVERY OF YOUR OUTSTANDING BUILDING, ON TIME AND ON BUDGET.
Sports Hall Design
Projects
Every one of the 50+ sports halls that we have delivered, has been designed especially for the client with their sporting needs at heart.
Whether you are a school, an academy, a university, a local authority or a sports club, we understand that, when it comes to a new sports facility, you will have your own set of special circumstances.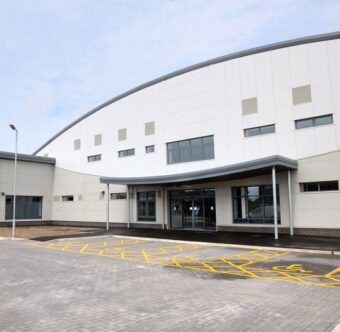 Six badminton court size hall with indoor Hockey and Basketball provision. Plus an indoor sprint track.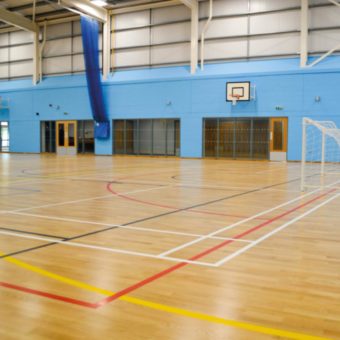 4 badminton court, single storey multi-use sports hall with specialist timber sprung flooring, a fitness suite and ancillary areas including changing facilities and a new reception.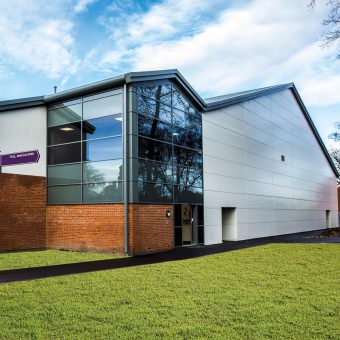 8 Badminton court sports hall with gym and dance studio, including retractable seats and viewing gallery.
All Projects