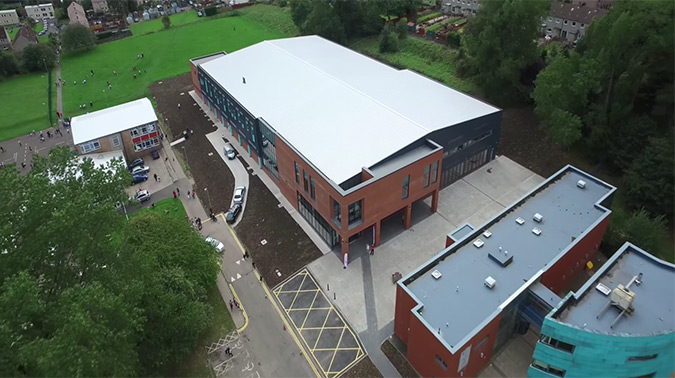 Perth Academy of Sport and Wellbeing
14th September 2016
The keys to the new Academy of Sport and Wellbeing in Perth, Scotland were handed over on Monday 22nd August 2016 ready for the College to carry out their own final fitout and move in.
This represents a huge effort and success by all involved to meet a very tight deadline, which will mean the new sports curriculum will commence in September and the hair and beauty students can also start their courses.
The £7m state of the art facility includes a multi-use hall, which will be used for National competitions, but can also convert into a presentation and graduation hall.  There are teaching spaces as well as a hair salon and three beauty therapy studios.
"Ball Hall and their consultants have taken the building from inception to completion and the College are delighted with their approach and the new facility, which will allow us to increase our curriculum offering, encourage sport and health, and host major events."
For more details on this project – View the case study
Projects
Every one of the 50+ sports halls that we have delivered, has been designed especially for the client with their sporting needs at heart.
Whether you are a school, an academy, a university, a local authority or a sports club, we understand that, when it comes to a new sports facility, you will have your own set of special circumstances.