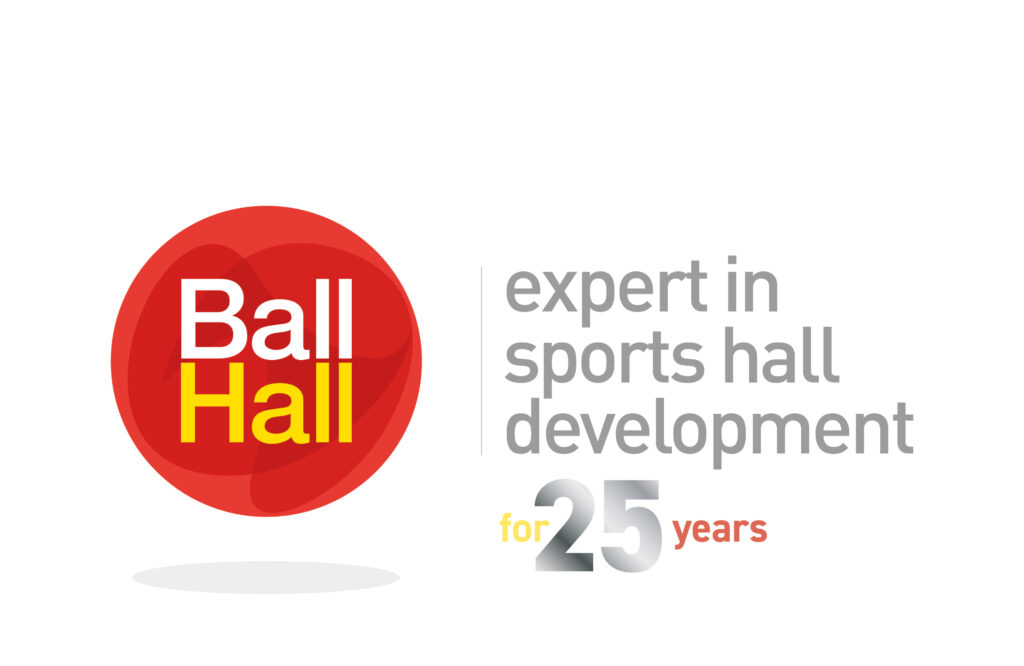 Celebrating 25 years of Ball Hall
17th February 2021
2021 is a milestone for Ball Hall as it is now over 25 years since we conceived of the idea to set off independently from our sports management and operation arm to concentrate on the design and project management of sports halls. As such, we thought it would be interesting to put together a series of articles considering some of our early projects and the changes we have seen in providing sports buildings and facilities for schools, clubs and athletes.
In this first article, we have started at the beginning and asked John Lloyd to talk about the formation of Ball Hall.
When did you first take an interest in the design and provision of sports halls?
In 1982, I was Borough Engineer to Colchester Borough Council and in that role I had executive control of all the sports facilities in the area. At the time I was particularly frustrated with the Sports Council's policy of "Sport for All" being misinterpreted as meaning sports centres had to be available for casual bookings and consequently did not make adequate provision for clubs and team sports! I felt that the whole culture at the time did not seem to put the actual athlete's needs first – neither in terms of accessibility into any reasonable level of sports participation nor in terms of the actual design and specification of the indoor sports facilities themselves.
At that time, I was Chairman of Colchester Basketball Club who had a very large programme for men's and women's teams at all age groups and levels of competition and my wife, Lynne, was Secretary and captain of the women's team. I was also a member of England Basketball National Executive Board (with Alan Hodgkinson) and Team Manager to the England Men's team, which took me to sports centres, and to meet leading basketball officials, all over the world.
Through my interest in sports provision, I was awarded a Local Government bursary to "Study the Provision of Indoor Leisure Facilities Around the World" and looking back this was really what kick-started me into looking to see how we could provide excellent sports facilities in the UK.
How did your study of international facilities influence your view on how facilities should be designed and run in the UK?
In the summer of 1983, I was at a tournament in Japan with England Basketball and when the tournament finished I left the tour and visited sports facilities in Hong Kong, Australia and California.
Whilst in Australia I visited a number of dedicated basketball and netball facilities in Melbourne and Adelaide and was inspired by the scale of their programmes, also by the fact that they were privately owned and operating at a profit and that the two sports combined so well. The buildings themselves were multi-court and much better geared to the needs of the athletes than most centres in the UK. The inclusion of several full size basketball and netball courts under one roof meant more matches and many more participants playing every weekday evening and all day on Saturdays and Sundays. It was easy for an individual, a group of friends or a small club to participate because the league structures, referees etc were all organised by the centres. This approach also meant it was cheaper to participate and easier to commit because it was possible to play at the same venue on the same day each week within a well organised structure.
My paper on these findings was published and whilst well received had no obvious impact on the general situation with centres still run by local authorities, at a loss, and for a wide range of sports and with little sport development.
What changed to enable you to bring your ideas forward?
I had also presented my paper to England Basketball where it was also well received.
Ian Loxton was running similar centres in Australia to the ones I had seen and that I was looking to promote in England. I had not met him but in 1987 he was on holiday in the UK. He called in at the England Basketball HQ in Leeds and spoke to Mel Welch the Chief Executive. Ian explained how he ran basketball and netball centres in Australia and Mel pulled a copy of my paper out of his desk drawer and put him in contact with me.
I had left Colchester Borough Council by this stage and had already founded "The Arena Leisure Centre" in Colchester as a home for both Colchester Basketball Club and numerous other sports clubs and leisure groups.
After developing our joint interests, Ian and I were asked by England Basketball to investigate ways of working together to develop dedicated basketball facilities in England.
We promptly started meeting basketball enthusiasts and searching for sites around the country. I also went back to Australia to look at Ian's centres and learn more about their operation and design.
How did the first centre take shape?
We finally found a partner in Stockport Borough Council and we built the first centre at Reddish Vale School, which was a three basketball court hall with amenities. Work started in 1993 and it opened in April 1994. England Basketball endorsed the development and named it the "North West Regional Basketball Centre." It was very successful, as we had predicted, particularly in terms of attracting many more participants to basketball and netball leagues than had previously been the case and it demonstrated our vision would work in the UK. The centre has subsequently produced thousands of basketball and netball players, at all levels of ability, as well as numerous coaches, referees and administrators.
What was the change in approach that led to concentrating Ball Hall on the design and project management of centres as opposed to the running of centres?
Taking the experiences I had gained over the years, I had found the design and project management of the building at Stockport to be particularly rewarding and I realised that we had built a far more simple and therefore cheaper but better building than designs for other sports centres. It was focused on the athlete and participation, together with easy management and there were many features embedded in the design and layout that worked because Ian and I were both tackling it from a user's and operator's point of view. We had selected the best specialists for the most important aspects, such as the floor, lighting etc but the design was efficient and more affordable than other centres.
By the mid-1990s we had decided that I should concentrate on the design and development of new centres and Ian would concentrate on the management and operation. In my mind this change of approach, which was first conceived in 1996, is when the specialism for designing and project managing new sports facilities ie the current Ball Hall approach was born.
Over the next few years, Ian and I used this approach to develop and operate further centres at schools in Oldham and Kirkby with later plans for Warrington and Bury
Shortly thereafter, we formally divided the company in two with Ball Hall Ltd, with me as Managing Director, undertaking the design and project management of new centres across the UK and BH Sports Management Ltd, with Ian as Managing Director, undertaking the operation of centres, which allowed Ball Hall Ltd to forge ahead with new developments on behalf of clients regardless of whether BH Sports Management Ltd or the client themselves would be the ultimate operator.
Looking back it makes me tremendously proud to realise that in the over 25 years since our first centre we would have delivered over 50 sports centres across the UK all of which engender the spirit of that original aspiration for putting the athlete first, including large and successful multi-court centres at UEL Docklands and for Leicester Riders Basketball Club etc.
John Lloyd CEng, FICE is the founder of Ball Hall and still works alongside the current team as a consultant, with a continuing interest particularly in the concept design for new facilities and in promoting indoor sport participation generally.
Projects
Every one of the 50+ sports halls that we have delivered, has been designed especially for the client with their sporting needs at heart.
Whether you are a school, an academy, a university, a local authority or a sports club, we understand that, when it comes to a new sports facility, you will have your own set of special circumstances.