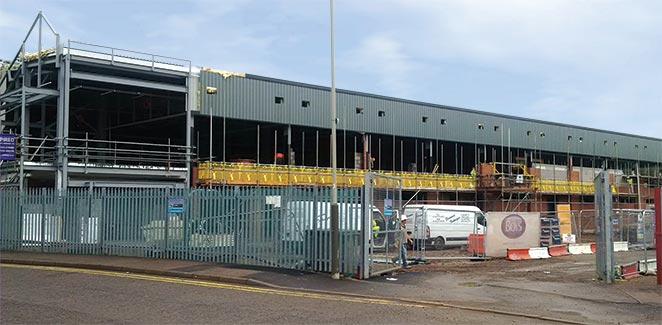 Leicester Community Sports Arena
15th September 2015
BALL HALL is delighted to have been appointed to deliver a state of the art £4.8m multi-purpose sports arena in Leicester.
Funded by Leicester Riders Basketball, Leicester College, Leicester City Council and Leicester & Leicestershire Enterprise Partnership (LLEP) with Sport England chipping in £1.25m
With 3 full size basketball (12 badminton courts) it will house 2,500 spectators for regular British Basketball League games and other large indoor events.
It will be the permanent home of the Leicester Riders in the BBL and WBBL, and the Leicester Cobras Wheelchair Teams.
It will also serve as a large multi-use sports venue for the College and the local community.
Projects
Every one of the 50+ sports halls that we have delivered, has been designed especially for the client with their sporting needs at heart.
Whether you are a school, an academy, a university, a local authority or a sports club, we understand that, when it comes to a new sports facility, you will have your own set of special circumstances.