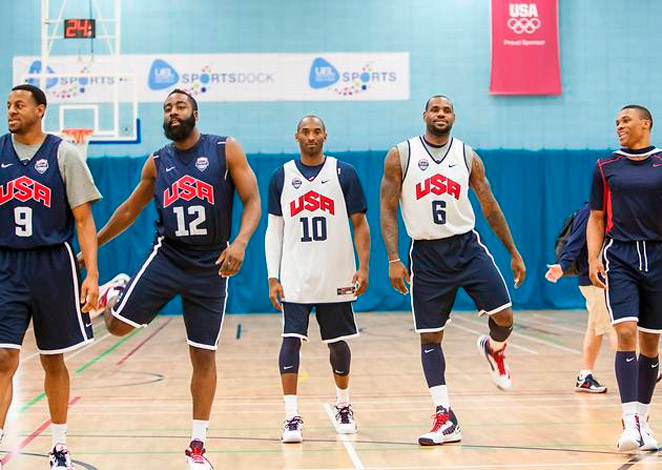 Olympic Gold Medalists Train at UEL Ball Hall
6th September 2012
Team USA – Olympic Gold Medalists training at our latest BALL HALL at the University of East London. From left to right – Andre Iguodala, James Harden, Kobe Bryant, Lebron James and Russel Westbrook.
Carmelo Anthony, a member of the Men's USA Basketball Team has cited the University of East London's £21million SportsDock facility as being a major factor behind the team's success to date so far in the London 2012 Olympic Games.
Speaking to UEL at a training session in SportsDock, Team USA's training camp for the Olympics, he responded with his thoughts on whether the facility has helped influence the team's success, he commented: "I would say big time; I didn't realise that until now. When I was growing up, the training facilities were terrible. I think people really need to utilise this facility."
Projects
Every one of the 50+ sports halls that we have delivered, has been designed especially for the client with their sporting needs at heart.
Whether you are a school, an academy, a university, a local authority or a sports club, we understand that, when it comes to a new sports facility, you will have your own set of special circumstances.