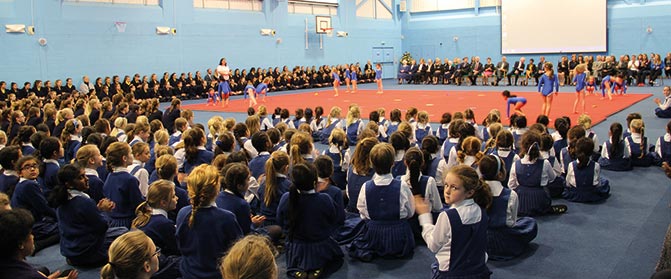 Prince Andrew opens Marist Ball Hall
11th May 2017
Prince Andrew, Duke of York visited The Marist School, Sunningdale to officially open the school's new BALL HALL.
The facility, which took around 12 months to complete, includes a multi-purpose sports hall with changing rooms, an upstairs viewing gallery, state-of-the-art fitness suite and fully functioning classrooms.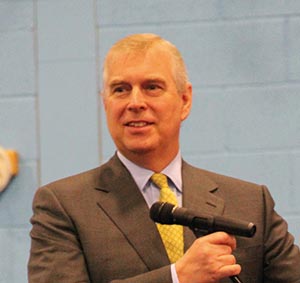 After meeting the contractors involved, HRH was welcomed into the sports hall where he witnessed a delightful dance performance and gymnastic routines by the pupils before unveiling the official plaque.
Mr Karl McCloskey, Principal said "It was a great day in Marist history, this being our 70th year in Sunninghill."
Projects
Every one of the 50+ sports halls that we have delivered, has been designed especially for the client with their sporting needs at heart.
Whether you are a school, an academy, a university, a local authority or a sports club, we understand that, when it comes to a new sports facility, you will have your own set of special circumstances.