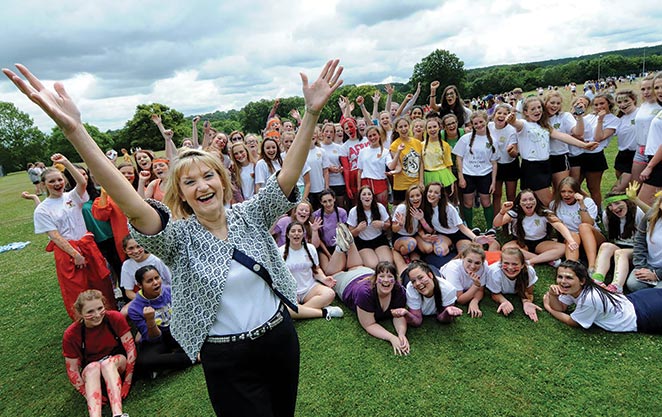 Weald of Kent get £1.9m from the EFA for a new Ball Hall
18th September 2015
The school's director of resources, Clair Wilkins, said "Unlike all other Tonbridge schools, Weald of Kent does not have a sports hall, our only facility for indoor PE lessons is a 50 year old gymnasium built for 400 students.
As this number has increased by 300% it is impossible to deliver this important aspect of the curriculum to meet current OFSTED statutory requirements."
The Ball Hall will contain four badminton courts along with basketball and netball courts. In addition there are extra sports and gymnastic facilities with two changing rooms, staff office, social lounge with adjoining kitchen and a Dance Studio.
Built on green belt land planning permission was difficult but, working with Ball Hall, the school managed to persuade Councillors to agree to the application as they felt there were special circumstances.
After receiving planning permission the Headteacher, Maureen Johnson added "This is excellent news which we have been waiting to receive for many years."
Projects
Every one of the 50+ sports halls that we have delivered, has been designed especially for the client with their sporting needs at heart.
Whether you are a school, an academy, a university, a local authority or a sports club, we understand that, when it comes to a new sports facility, you will have your own set of special circumstances.