Climbing Walls
We mostly specify climbing walls from "entre-prises" – the market leader. Reliable and able to provide bespoke products, they are fanatical about climbing and moving it forwards, they partner with many climbing associations such as the BMC (British Mountaineering Council) – this ethos is a very good fit with our own here at Ball Hall.
All design and installation processes are carried out in strict accordance with current safety standards EN 12572. The structures can be designed according to aesthetics or themes, and can be made to the individual requirements of the client. All structures, graphics and textures are considered, from a mock rock with colour routes to an articulated slab tailoring the difficulty to the climber.
Clip and climb and automatic belays can be included. We can design for a specific climber profile or accommodate a range of age, ability and standard. We will take you through the process of specifying your climbing facility whether its discipline is leisure, fitness, competition or professional.
All Facilities
Projects
Every one of the 50+ sports halls that we have delivered, has been designed especially for the client with their sporting needs at heart.
Whether you are a school, an academy, a university, a local authority or a sports club, we understand that, when it comes to a new sports facility, you will have your own set of special circumstances.
Six badminton court size hall with indoor Hockey and Basketball provision. Plus an indoor sprint track.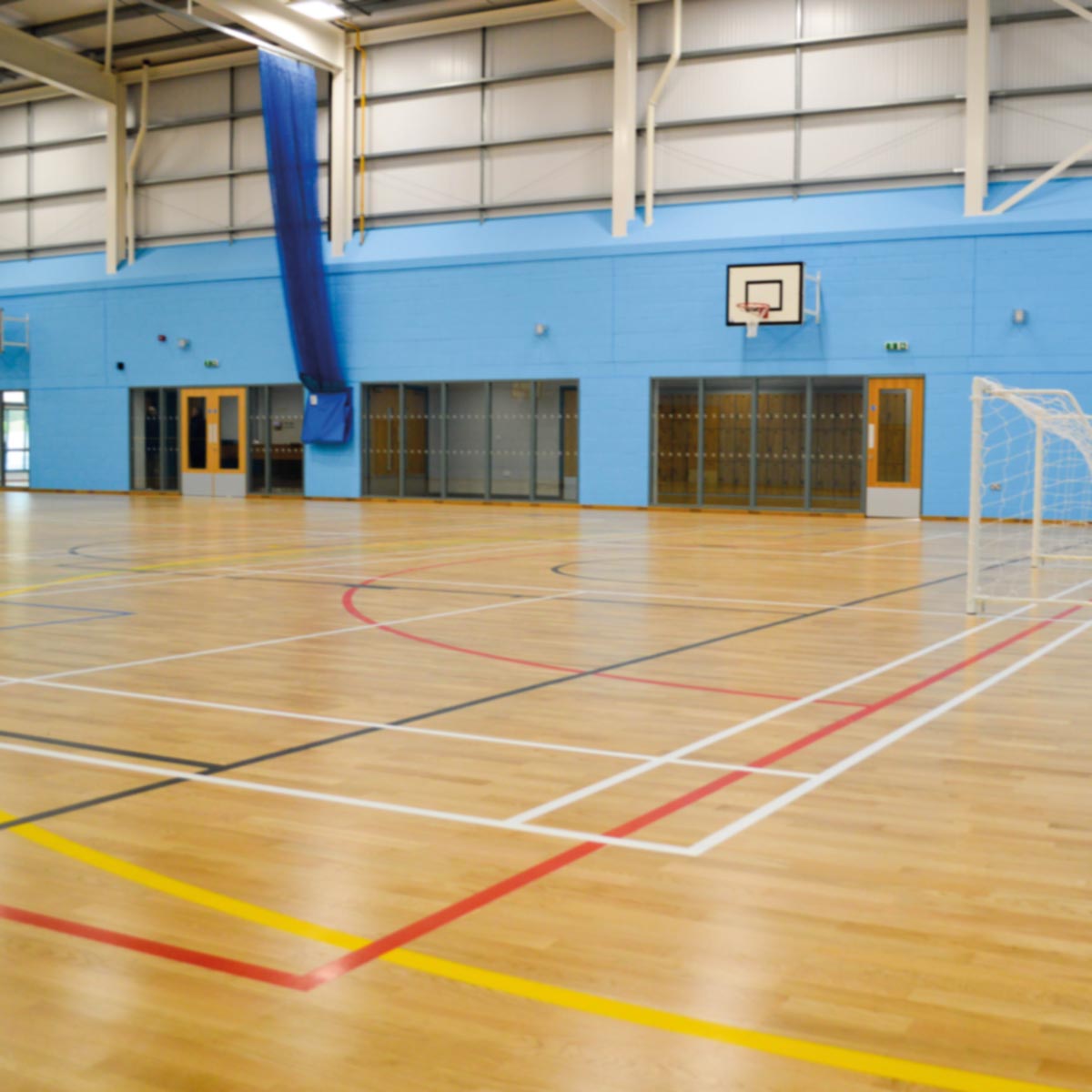 4 badminton court, single storey multi-use sports hall with specialist timber sprung flooring, a fitness suite and ancillary areas including changing facilities and a new reception.
8 Badminton court sports hall with gym and dance studio, including retractable seats and viewing gallery.
All Projects