Fitness Suites
Our fitness suite specialists are on board right at the early stages of developing a fitness suite. They draw up a 3D visualisation of the proposed layout including Audio Visual provision.
We have designed and supplied state-of-the-art spin rooms for public classes and strength and conditioning training suites for Olympic athletes. Our specialists are at the leading edge of fitness training and we are able to provide performance related equipment for resistance training and to build core strength.
Whether a fitness suite is mainly for recreational use, sports training or for the general community we take onboard the latest thinking in improving health, fitness and well-being. Glass monitoring cane included and public turnstiles if required.
All Facilities
Projects
Every one of the 50+ sports halls that we have delivered, has been designed especially for the client with their sporting needs at heart.
Whether you are a school, an academy, a university, a local authority or a sports club, we understand that, when it comes to a new sports facility, you will have your own set of special circumstances.
Six badminton court size hall with indoor Hockey and Basketball provision. Plus an indoor sprint track.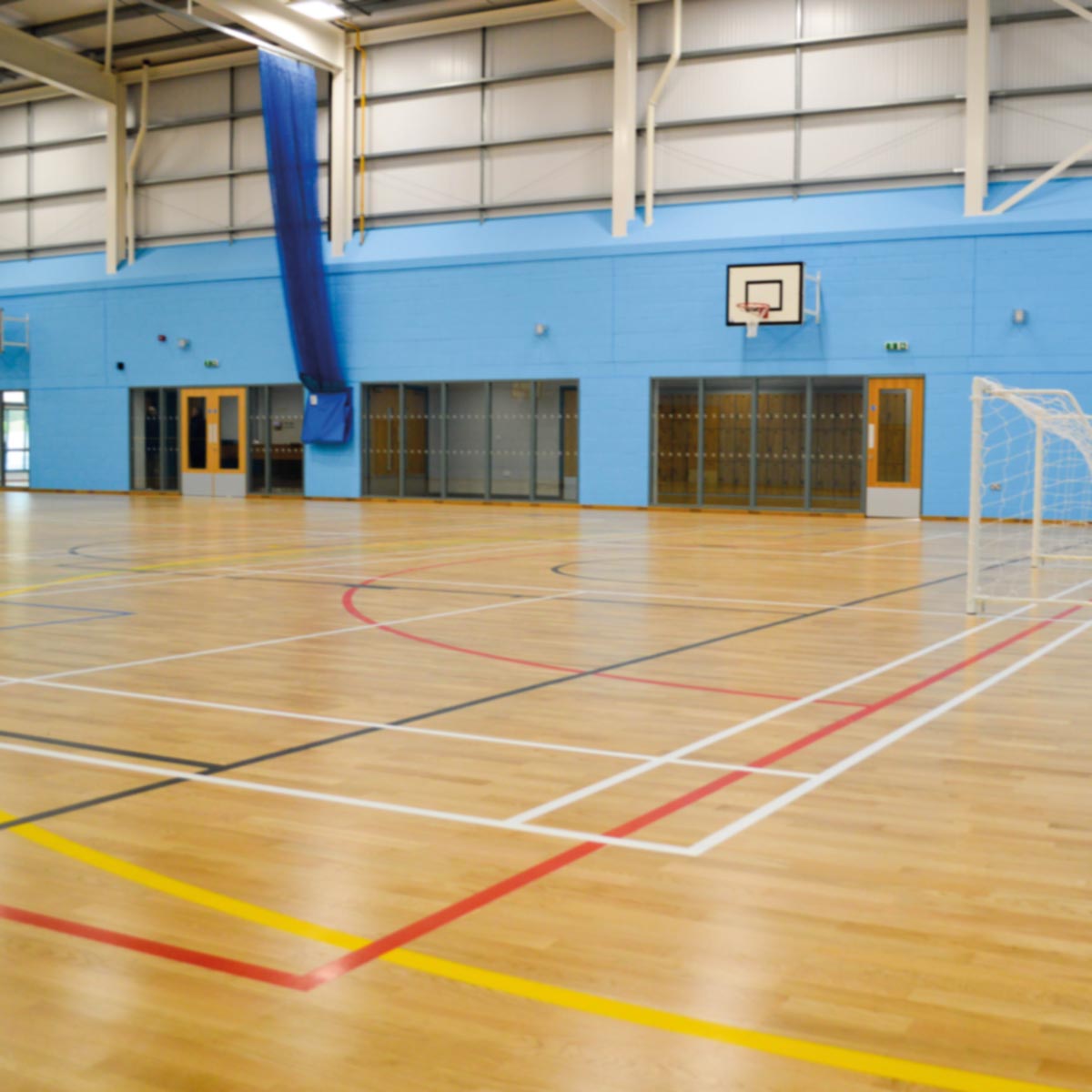 4 badminton court, single storey multi-use sports hall with specialist timber sprung flooring, a fitness suite and ancillary areas including changing facilities and a new reception.
8 Badminton court sports hall with gym and dance studio, including retractable seats and viewing gallery.
All Projects