Offices & Meeting Rooms
Most of our Sports Hall projects include multi function meeting rooms and/or offices. These are practical spaces that can be used as reception rooms, offices for coaches etc, meeting rooms for running clubs, a quiet place to complete staff training or administer basic first aid.
Furniture is built in and is designed according to function and specification. These are all designed upfront with the primary purpose of the room in mind, so that plug sockets, water outlets and work spaces are all configured to benefit the individual circumstances.
All Facilities
Projects
Every one of the 50+ sports halls that we have delivered, has been designed especially for the client with their sporting needs at heart.
Whether you are a school, an academy, a university, a local authority or a sports club, we understand that, when it comes to a new sports facility, you will have your own set of special circumstances.
Six badminton court size hall with indoor Hockey and Basketball provision. Plus an indoor sprint track.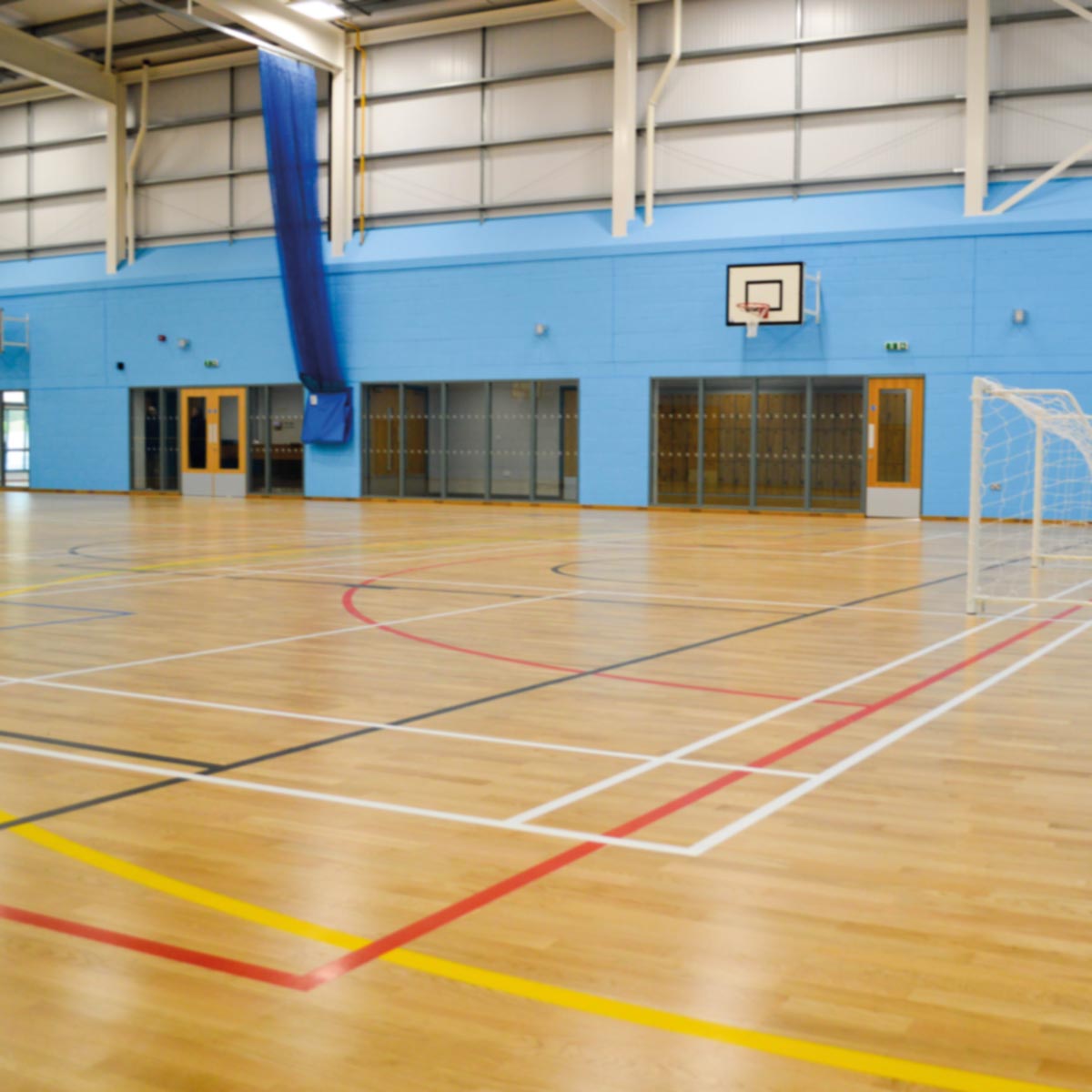 4 badminton court, single storey multi-use sports hall with specialist timber sprung flooring, a fitness suite and ancillary areas including changing facilities and a new reception.
8 Badminton court sports hall with gym and dance studio, including retractable seats and viewing gallery.
All Projects