Sports Flooring
The floor is one of the most important elements in any sports hall. Sprung floors are vital in multi-use halls as they give comfort, protect athletes joints, prevent injury as well as providing consistent bounce.
Unless there is a specific cricket or tennis speciality, the sports floors we normally explore with our clients are top of the range area elastic sprung floors made from an engineered board with the option of a wood or vinyl finish depending on the use of the hall. Importantly, they should be FIBA approved for bounce consistency and designed for high loadings so suitable for retractable seating and other uses.
All Facilities
Projects
Every one of the 50+ sports halls that we have delivered, has been designed especially for the client with their sporting needs at heart.
Whether you are a school, an academy, a university, a local authority or a sports club, we understand that, when it comes to a new sports facility, you will have your own set of special circumstances.
Six badminton court size hall with indoor Hockey and Basketball provision. Plus an indoor sprint track.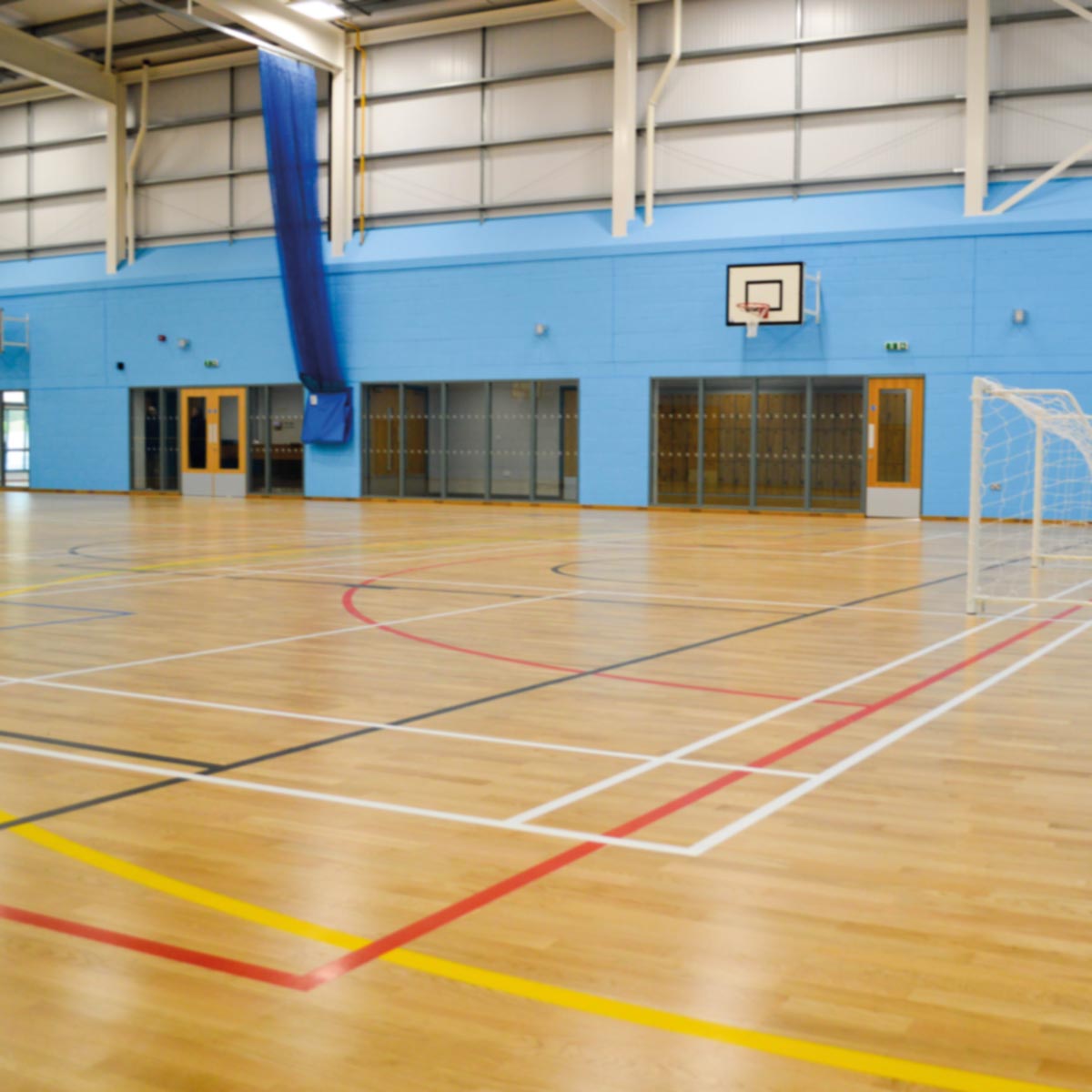 4 badminton court, single storey multi-use sports hall with specialist timber sprung flooring, a fitness suite and ancillary areas including changing facilities and a new reception.
8 Badminton court sports hall with gym and dance studio, including retractable seats and viewing gallery.
All Projects