Sports Halls
Every Ball Hall sports hall development conforms to DDA and provides appropriate sports flooring, heating, lighting, acoustics, equipment and amenities according to your requirements as an individual organisation.
We work with experts in line marking for all indoor sports including:
Badminton
Basketball
Volleyball
Netball
Tennis
Indoor Hockey
5-A-Side Football
Boccia (May be incorporated in badminton)
Cricket
Fencing Pistes
Futsal
Korfbal
All Facilities
Projects
Every one of the 50+ sports halls that we have delivered, has been designed especially for the client with their sporting needs at heart.
Whether you are a school, an academy, a university, a local authority or a sports club, we understand that, when it comes to a new sports facility, you will have your own set of special circumstances.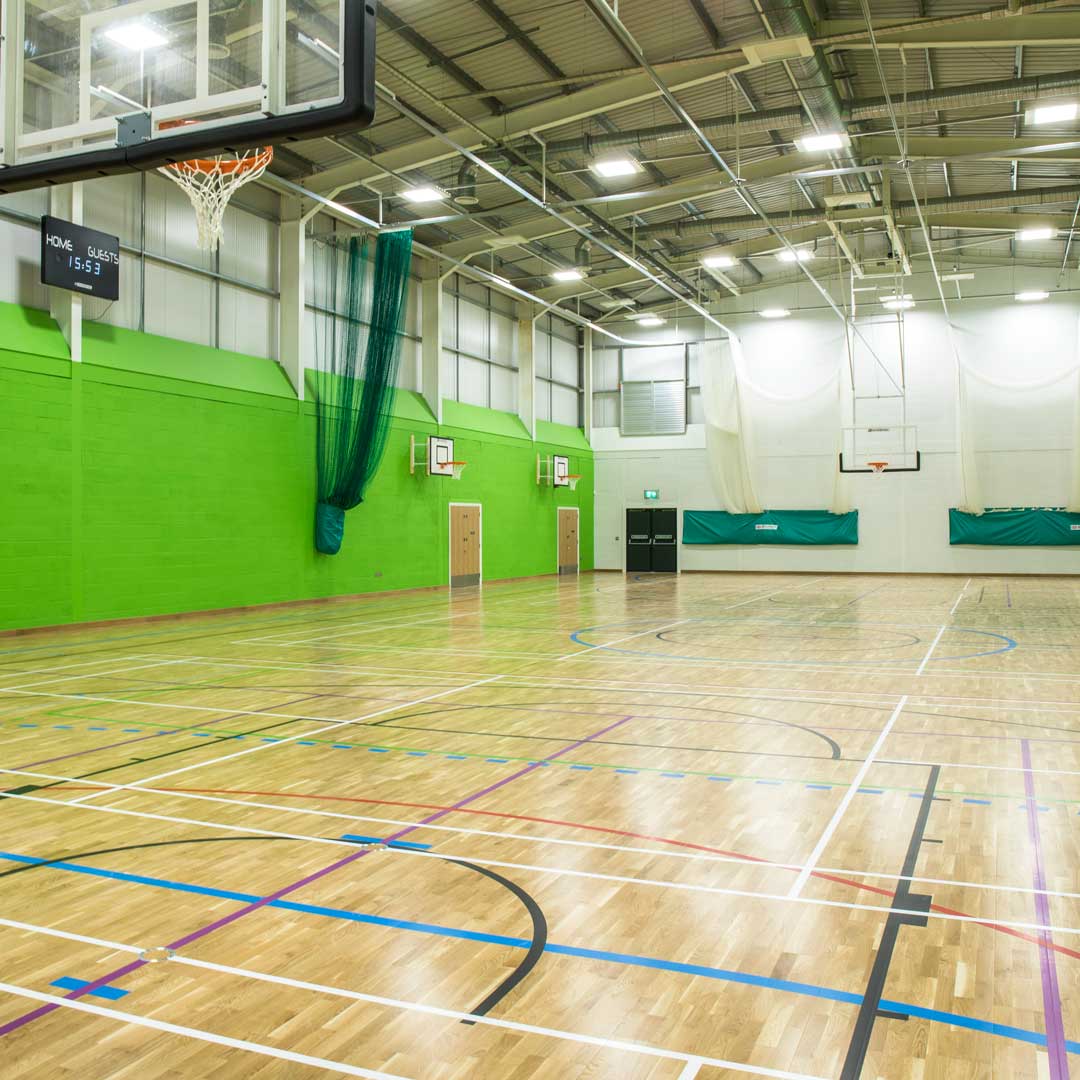 Five badminton court size hall with indoor cricket nets, basketball, netball, badminton, volleyball, futsal and handball provision.
The St John's School Ball Hall was opened in Oct 2020. It is a 3 badminton court sports hall with 400 bleacher seats, changing rooms, an office and a first-aid room. Upstairs there are 2…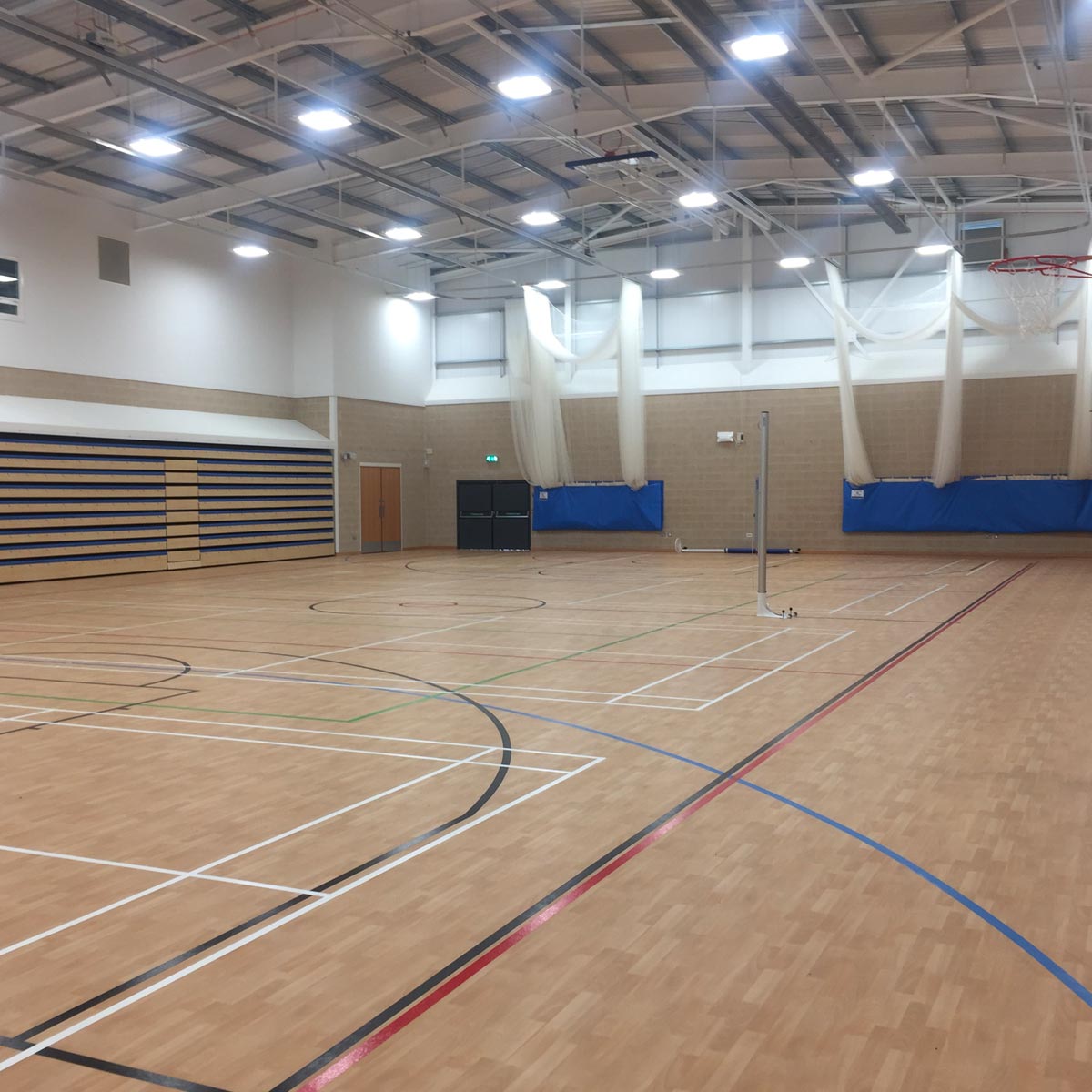 Four badminton court sports hall with changing rooms and a dance studio, incorporating a theatre conversion with 400 retractable seating. Includes a sand based hockey pitch, new roads and car parks.
All Projects