Transformation for Events
Our high tech, retractable seating can be tiered, allowing a whole school to attend an assembly or a presentation, in comfort. Spectators can be easily accommodated during sporting events and galas.
We have very effective, simple solutions to enable you to get the most out of your sports hall, even when it's not hosting sports events. We can install a marquee draping system and provide specialist carpeting tiles which means your sports hall can be totally transformed, quickly and easily. It can become a space for hosting events, holding presentations, you can convert it into an exhibition hall, put on celebrations and balls – some of our clients have even hired their Ball Hall out for weddings.
All Facilities
Projects
Every one of the 50+ sports halls that we have delivered, has been designed especially for the client with their sporting needs at heart.
Whether you are a school, an academy, a university, a local authority or a sports club, we understand that, when it comes to a new sports facility, you will have your own set of special circumstances.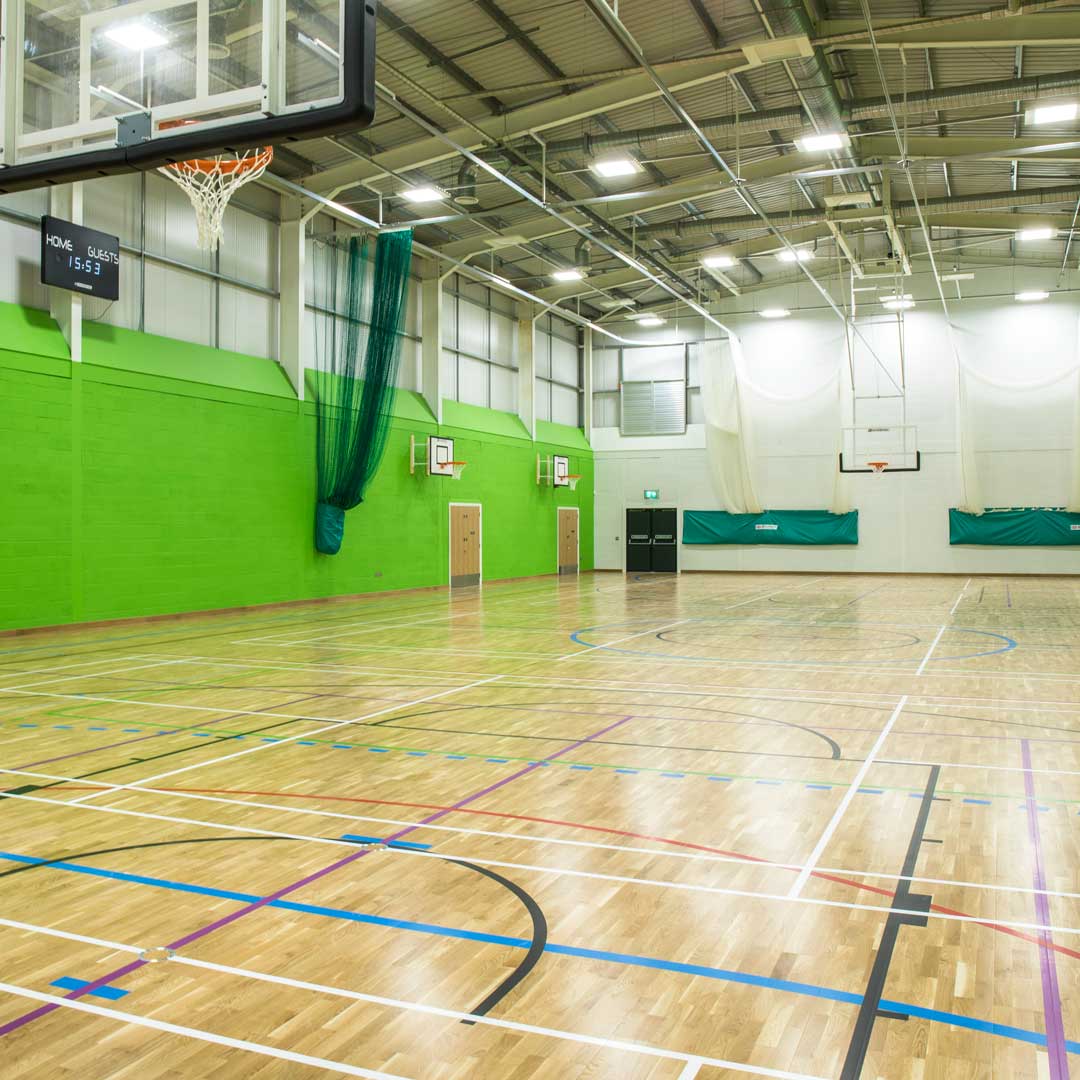 Five badminton court size hall with indoor cricket nets, basketball, netball, badminton, volleyball, futsal and handball provision.
The St John's School Ball Hall was opened in Oct 2020. It is a 3 badminton court sports hall with 400 bleacher seats, changing rooms, an office and a first-aid room. Upstairs there are 2…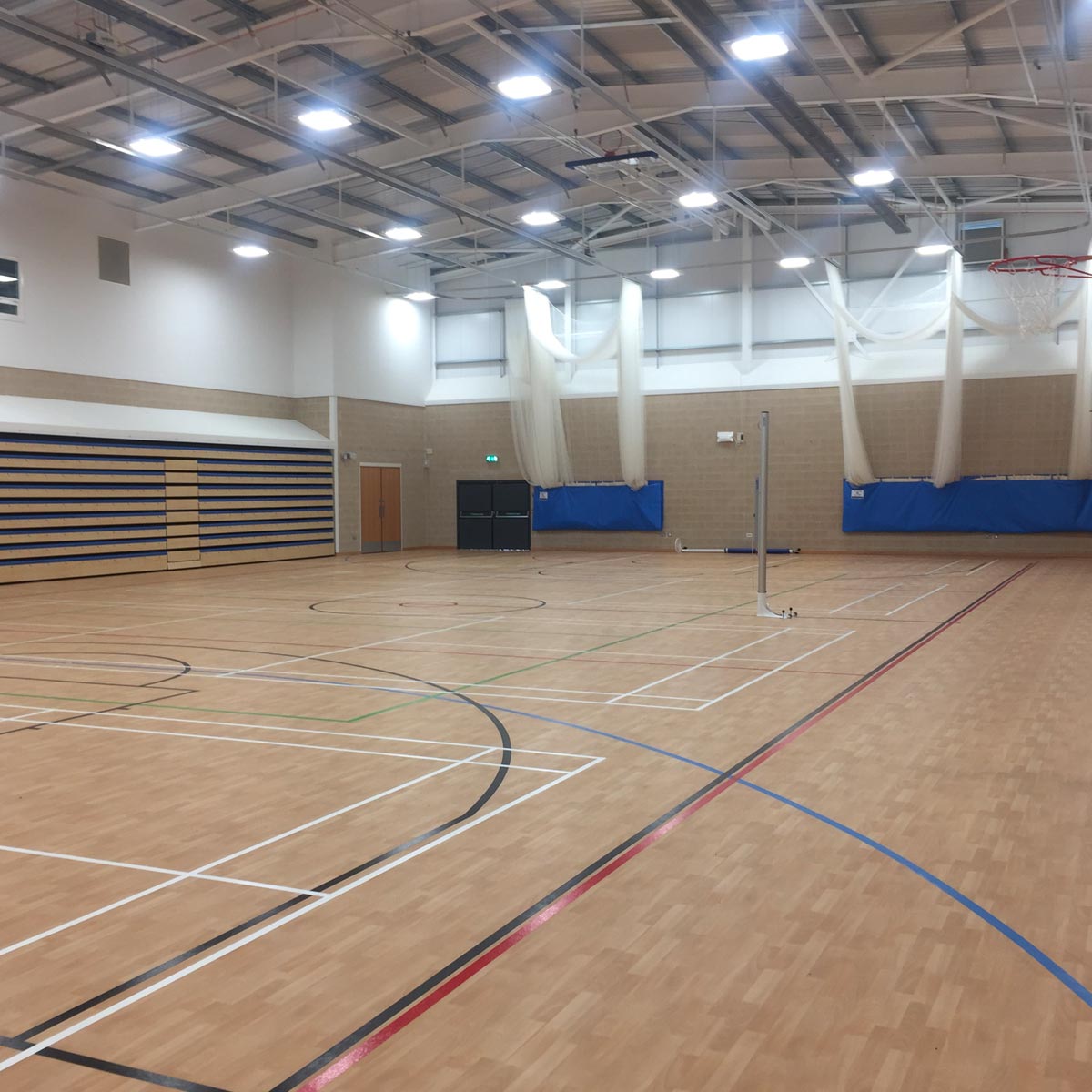 Four badminton court sports hall with changing rooms and a dance studio, incorporating a theatre conversion with 400 retractable seating. Includes a sand based hockey pitch, new roads and car parks.
All Projects