Audio-Visual
A typical requirement is for a built-in projector and screen. Within a sports hall environment, long throw projection, size and quality of image need to be considered. Our team of specialists, who are involved at the very early stages of our projects, draw upon their vast experience of the complex configurations and advise on the correct equipment and their positions within the environment, before the main structure is built.
We also provide full spec audio visual equipment in our fitness suites and dance studios, often in the form of TV screens, sound and PA systems.
All Facilities
Projects
Every one of the 50+ sports halls that we have delivered, has been designed especially for the client with their sporting needs at heart.
Whether you are a school, an academy, a university, a local authority or a sports club, we understand that, when it comes to a new sports facility, you will have your own set of special circumstances.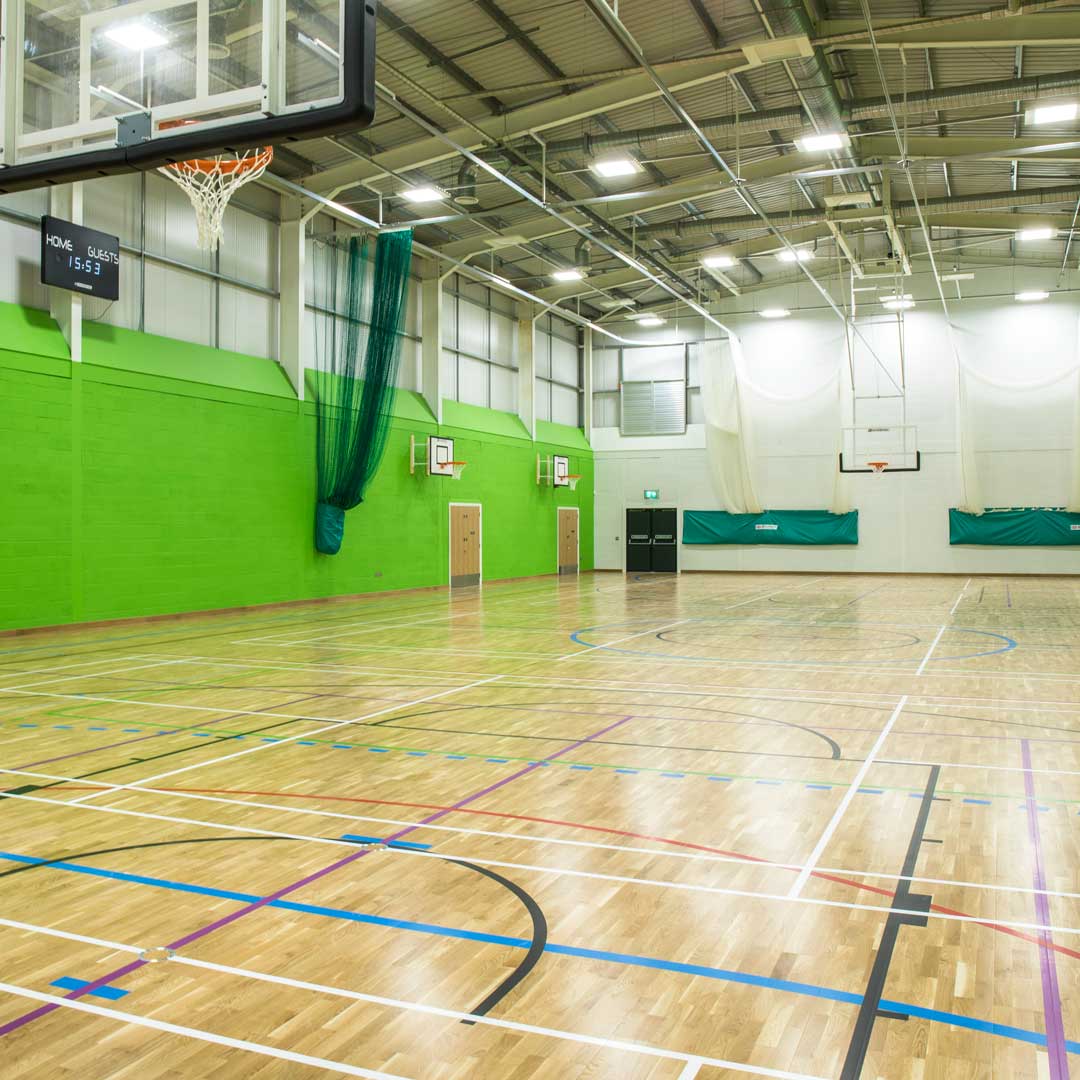 Five badminton court size hall with indoor cricket nets, basketball, netball, badminton, volleyball, futsal and handball provision.
The St John's School Ball Hall was opened in Oct 2020. It is a 3 badminton court sports hall with 400 bleacher seats, changing rooms, an office and a first-aid room. Upstairs there are 2…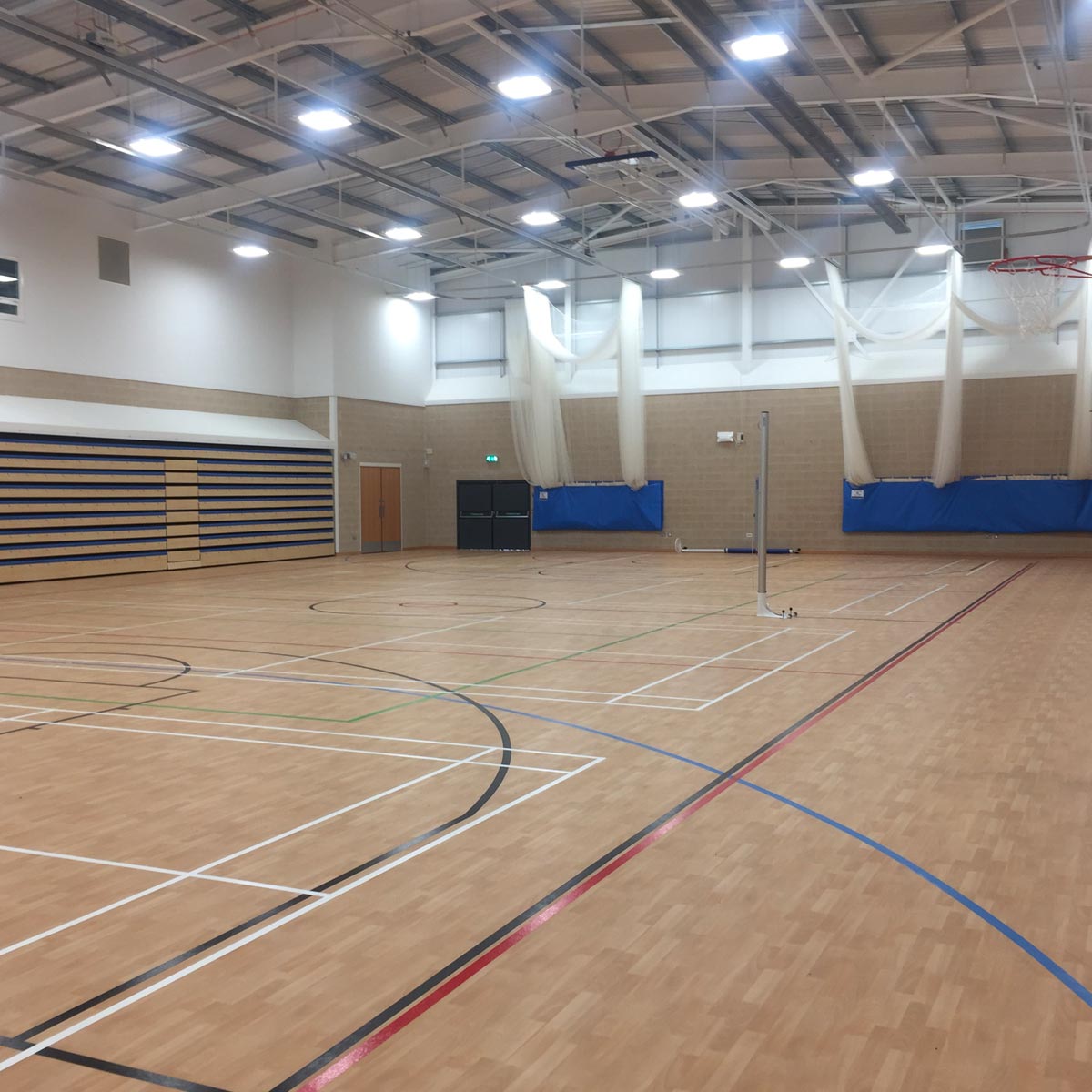 Four badminton court sports hall with changing rooms and a dance studio, incorporating a theatre conversion with 400 retractable seating. Includes a sand based hockey pitch, new roads and car parks.
All Projects